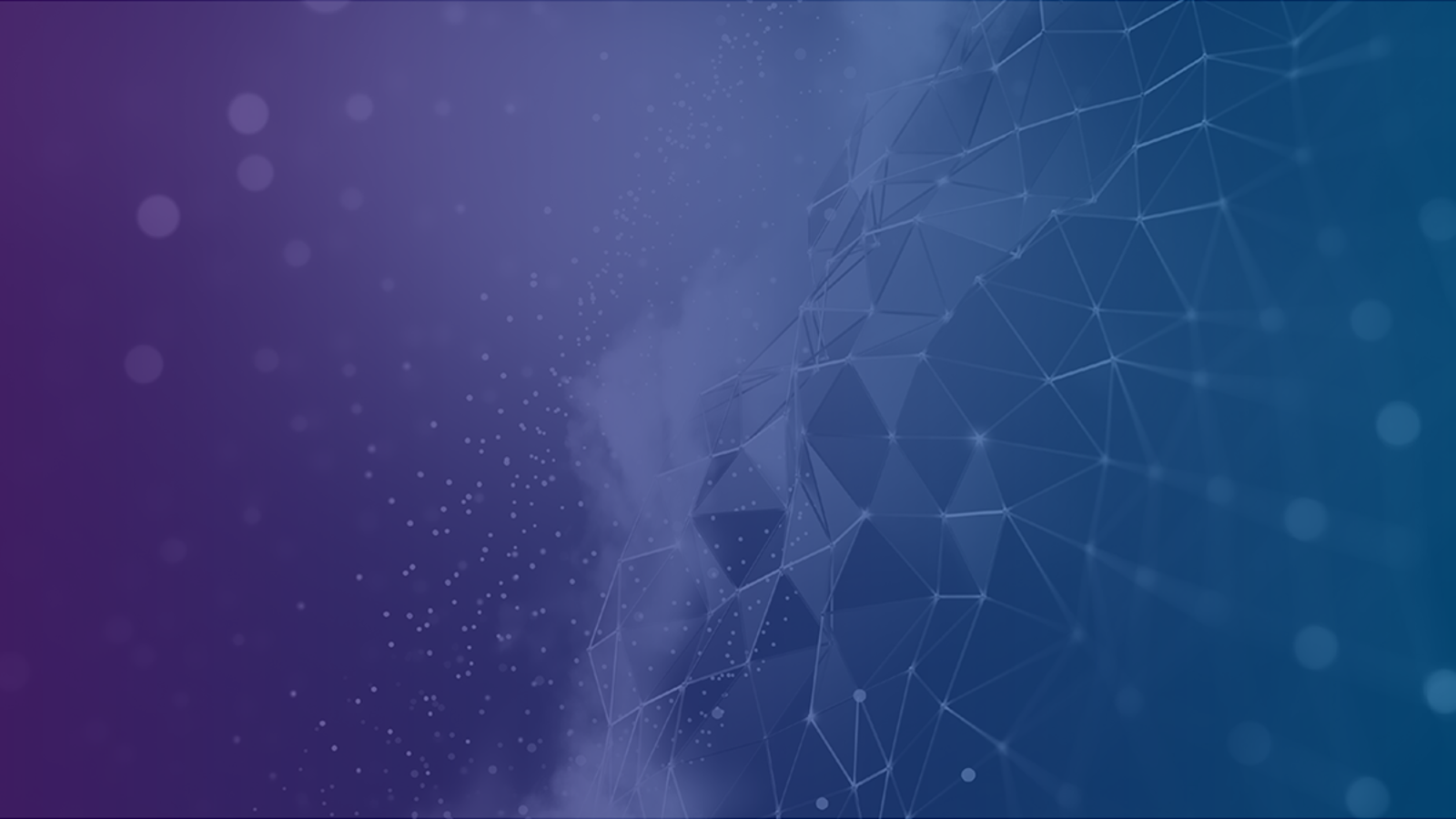 Connect Things, Collect Data, Consume Actionable Insights!
AIoT: Things and Data Together Driving Business Transformation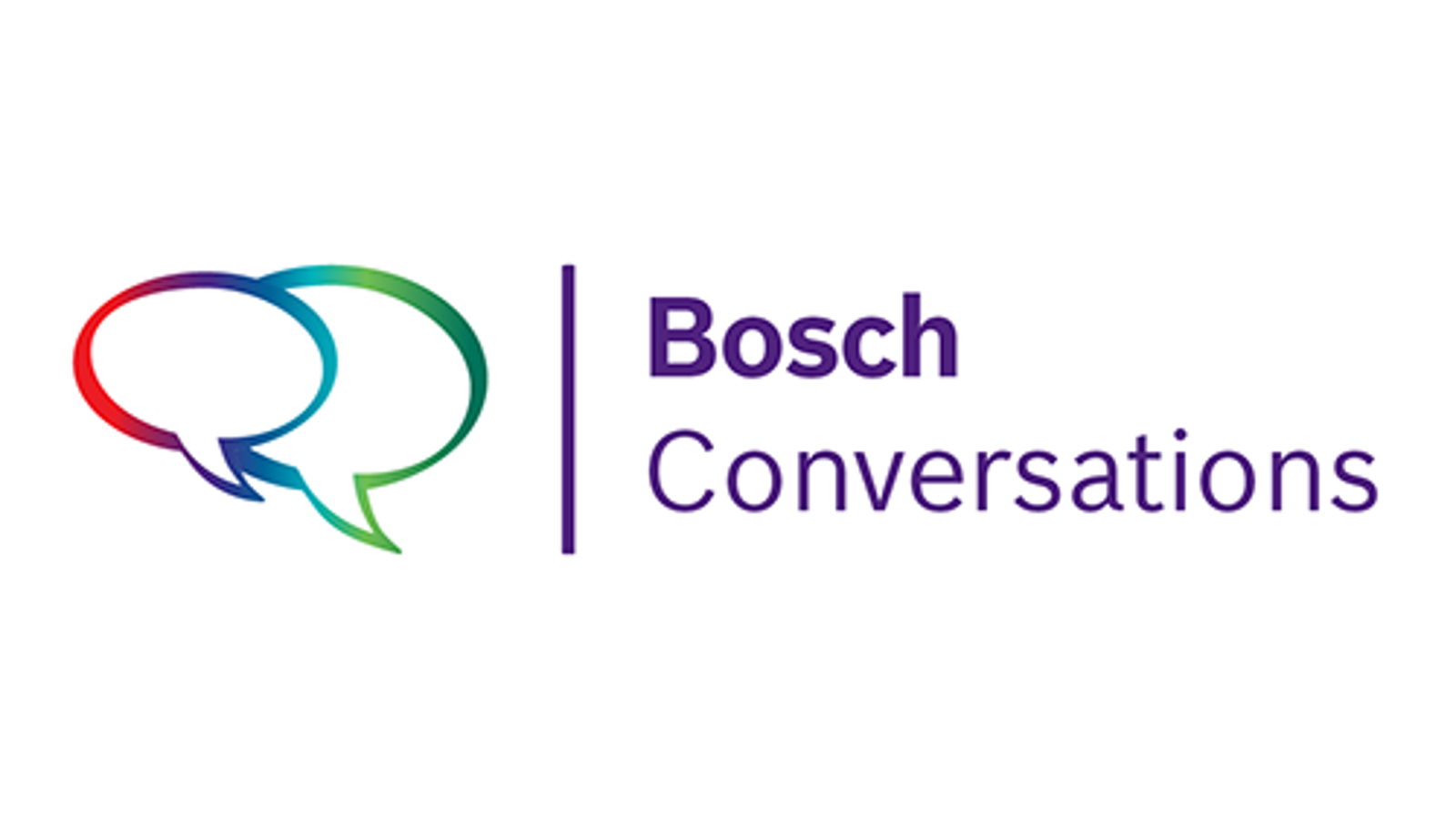 The convergence of AI, IoT and data analytics have opened up innumerable opportunities across industries. I have an interesting job of working in these domains while interacting with different customers. Viewing their digital transformation journeys from up close, allows me to understand their challenges, perspectives and needs better. Considering that these technologies are still emerging and offer a lot of potential across applications, there is a need to have conversations around these topics to understand AIoT and its role in digital transformation from different lenses.
Bosch Conversations is an initiative to bring together industry experts to demystify new age technologies and help people understand how they can leverage these technologies to sustain, thrive and grow in a rapidly changing world. The recent discussion on 'How things and data are together driving business transformation', was led by speakers who are actively working in this space – Uday Prabhu, Head of IoT Practice, Bosch SDS. Michael Schallehn, Partner, Bain & Company, Prashanth Adiraju, Principal Partner Leader, AWS and Raghavendra Kulkarni, Business Area Head - Engineering for Digital, Bosch SDS.
These stalwarts shared some thought-provoking insights on AIoT trends and their implications on the whole industrial ecosystem.
The AIoT Ecosystem
"Approximately $520 billion in value is expected to accrue to analytics, apps and service segments in the near future as AIoT starts becoming more prevalent across industries. Several use cases of AIoT are already translating into reality, for example in quality control, smart security, remote monitoring and more.", said Michael. He further explained how the enterprise battleground is very fragmented and competitive. Different vendors offering different services are now dabbling into AIoT but we haven't really seen an emergence of any clear winners yet. With time as the field evolves, we can expect to witness consolidations leading to not just bigger but also faster players forming the top league.
But with so many application areas to choose from, how do vendors reach this top league? How do they identify areas with opportunities to fulfill customer needs. Michael lists certain key domains to focus on - energy management, automated process control, supply chain management, real-time P&L, AR/VR training and smart grid management being some of them.
My key takeaway from Michael's presentation? "Vendors need to focus on few but key use cases and clearly articulate their value proposition"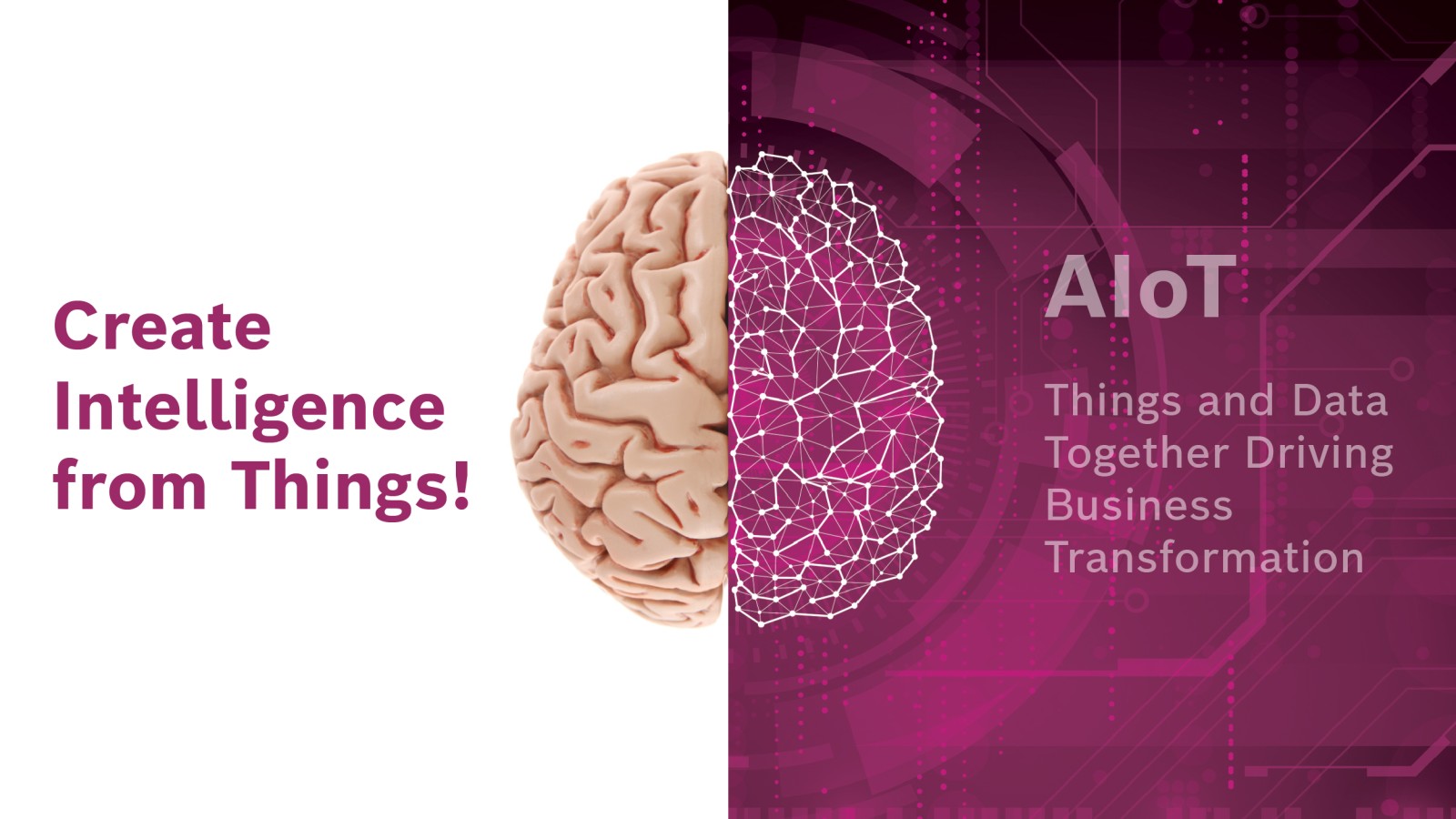 The Progressive Role of AI and the Diminishing Role of Humans
Human evolution is governed by making tedious tasks convenient. The role of AI is maturing to do just that. It is not about outsourcing human skills to a machine, but about eliminating mechanical tasks to help people become more human. At its most basic stage, traditional AI systems required manual oversight. The systems then advanced to an advisor role with moderate manual oversight. Today, there are plenty of AI driven systems with good maturity on basic analytics that require minimal manual intervention. With AI at Edge we are entering the age of high-level maturity with zero manual intervention.
Uday Prabhu, Head of IoT Practice at Bosch SDS elaborated on how single point AI enablement creates a ripple effect across multiple processes and stakeholders. "The major domains that we are currently focussing in Bosch include Energy Utilities, Manufacturing, Transport and Logistics, and special innovative products. We believe these domains can benefit hugely by leveraging AIoT," said Uday. "As an example, Bosch helped a tyre OEM by bringing tyres to life," he added.
How did Bosch make Tyres Talk?
Tyres are an essential part of any automotive and issues related to tyres have long plagued not just customers but also vehicle manufacturers, tyre manufacturers and service engineers. Bosch's proprietary AIoT systems enabled tyres to communicate their wear and tear status, number of miles travelled, health index and more. This allows manufacturers, maintenance vendors and everyone else in the value chain to get insights and take timely actions ultimately leading to a better customer experience. Bosch has also been able to help optimize operating costs for tyres in commercial fleets by analyzing big data related to terrain patterns, driving patterns, safety limits, alignment conditions, load conditions and more.
By triggering similar predictive maintenance mechanisms across supply chains for different kinds of products, smoother, hassle-free operations can be achieved.
With a pinch of salt we say, "We can connect anything, except broken hearts".
Driving Business Transformation Through AIoT
Before we began our panel discussion, we asked the audience, "What according to you is the biggest challenge in AIoT implementation" More than half of the audience pointed out that scaling of ideas from MVP to revenue generation stage is a herculean challenge that they face in their transformation journey. The speakers agreed.
AWS plays a critical role from the scalability perspective. And so, Prashanth Adiraju, Principal Partner Leader, AWS was one of the best persons to present his perspective on this challenge. He pointed out how on-premise footprint is bound to decrease and organizations are bound to migrate to cloud and edge technologies. AI and ML are also quickly becoming ubiquitous. He mentioned how many organizations are already running ML on AWS. The objective is now to bridge the gap between mid-level developers and data scientists, in order to take scalability to the next level.
Adding to this, Raghavendra Kulkarni, Business Area Head - Engineering for Digital, Bosch SDS pointed out, "We need to build products keeping trust, reliability and security in mind. We need to bridge the divide between data and things. At the same time we need to add smartness at all layers of the product and not just at the data collection and retrieval points. When we do that, then is when we get a product that truly has AIoT at its core. The heterogeneity of the physicality of products creates a big challenge for IoT implementation and so we are developing software that can work across several protocols and across several devices".
What matters the most at the end of the day is customer experience. Bosch, AWS and Bain have come together to create delightful customer experiences. The partnership is aimed at merging engineering intelligence, data analytics and business modelling. Each entity brings its own expertise creating an end-to-end user experience providing value at all levels- from product design to connectivity to revenue generation. Designing, deploying and evangelizing change is an ecosystem play and together we want to build an ecosystem that is favourable for not just surviving but leading the change.
Speakers & Panelists
1. Uday Prabhu, Head of IoT Practice, Bosch SDS
2. Michael Schallehn, Partner, Bain & Company
3. Prashanth Adiraju, Principal Partner Leader, IoT Solutions, Amazon Web Services
4. Raghavendra Kulkarni, Business Area Head - Engineering for Digital, Bosch SDS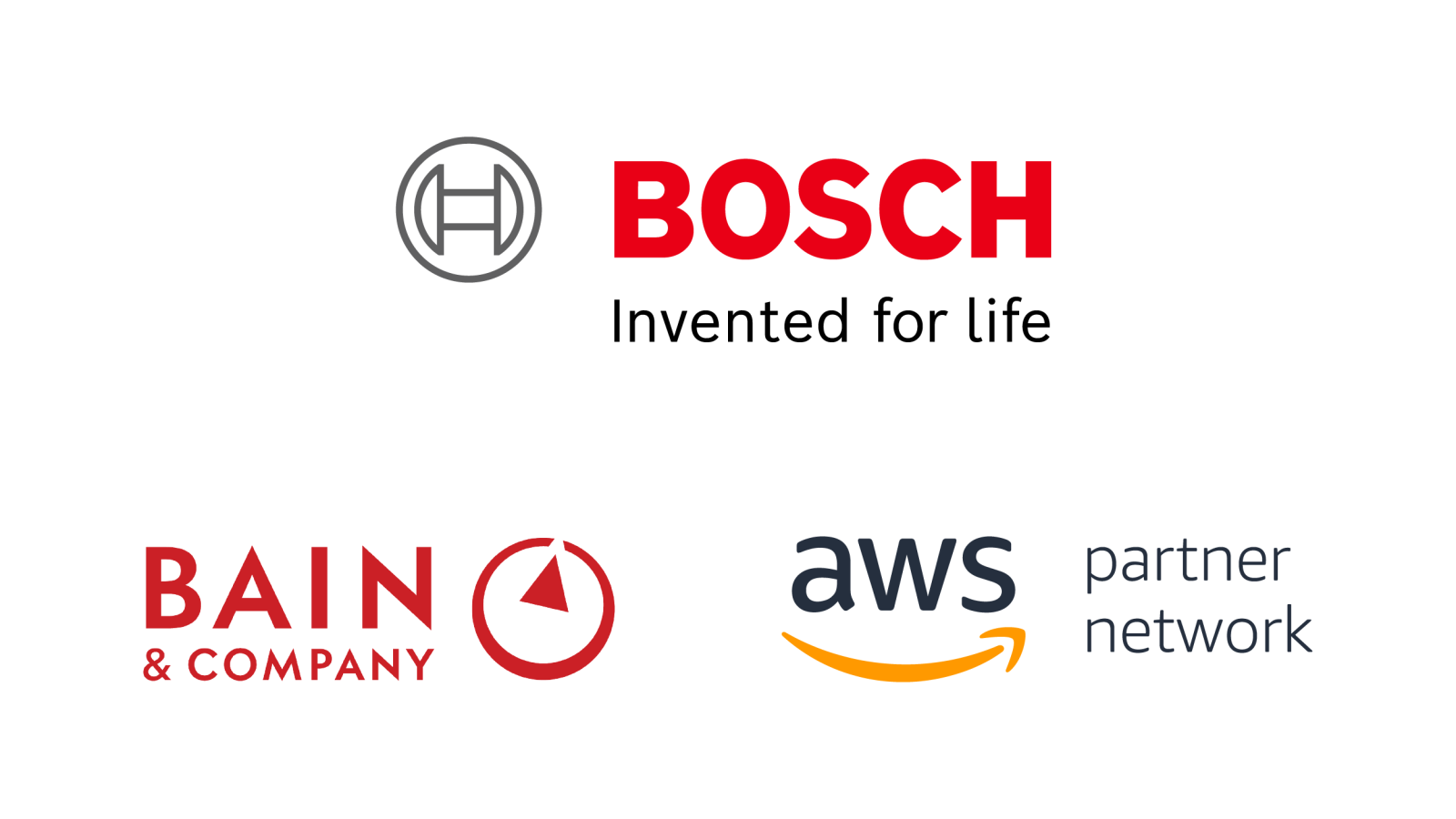 Author & Host:
Gopalakrishnan Karthik, Country Head – North America, Bosch SDS