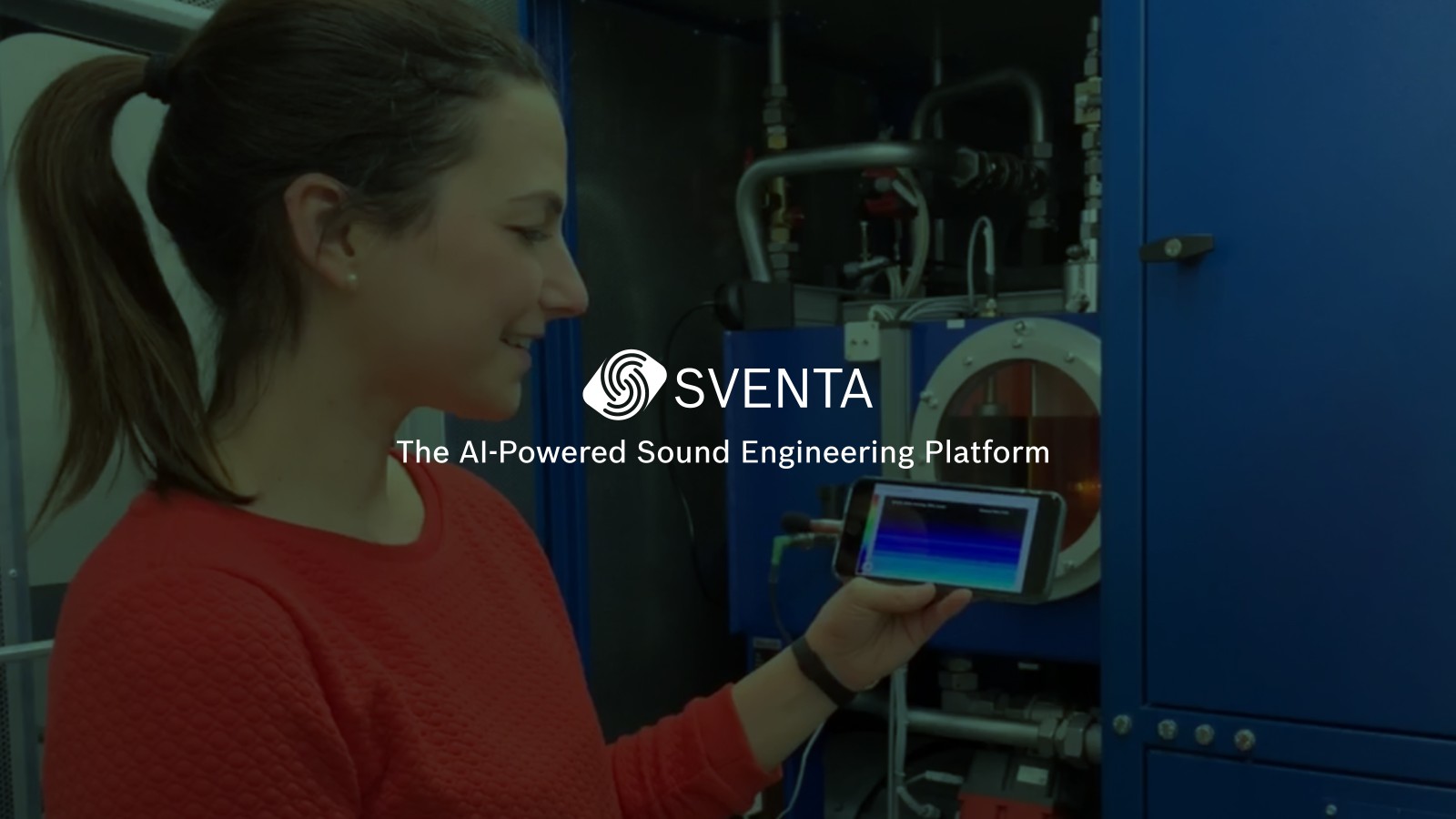 SVENTA is a smart, multifaceted Sound Engineering platform, which records, analyses and utilises AI capabilities to provide engineering solutions based on sound and vibrations. It facilitates easy availability of accurate sound and vibration data from any remote location to a central pool of experts. The platform connects with wired, wireless sensors and sensor boards.
From predictive diagnostics, end-of-line assembly and production testing, to condition monitoring and field service requirements, SVENTA ensures less machine downtime and dependence on technicians, and provides quick responses to machine / field failure through alerts and expert connections. By recording sound and vibration levels, transferring relevant data across the Cloud, and leveraging analytics and decision-making with AI, SVENTA can detect faults, unusual noise levels, and provide real-time solutions to ensure greater customer satisfaction.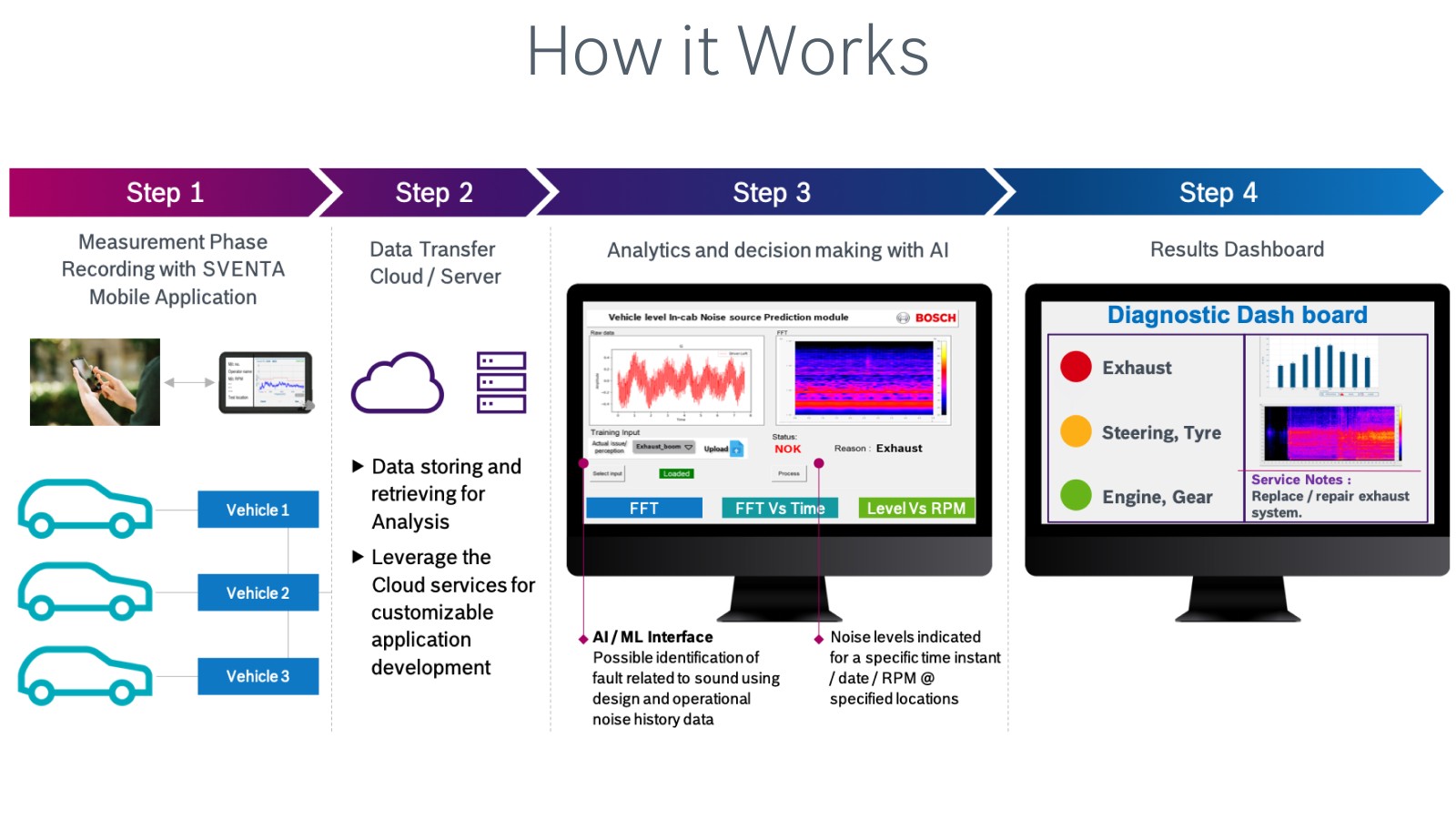 Domains across Industries and Applications
Providing End-to-End Value
Ease of Use
Minimal expertise required. Data acquisition and results prediction under 2 minutes
Less Capital Investment
Minimal instrument cost (less than 10 times of conventional system cost)
Portable
Easy connectivity with wireless sensors
AI-Powered
AI implemented deep learning and self-learning for problem identification
Integration to Cloud Platform
Compatible with all Cloud platforms like AZURE, AWS, Bosch Cloud etc.,
Accuracy
Ensuring the sound data quality inline Class-1/2 accuracy
Get in touch
We look forward to your inquiry.
Telephone
Fax