Supporting Digital Transformation with New-Age Business Solutions
The Bosch Automation Platform (BAP.ai) consolidates automation and artificial intelligence (AI) to create an ecosystem for end-to-end digital transformation at scale.
This efficiently integrates technology and drives customer engagement.
BAP.ai leverages machine learning (ML) to transform structured and unstructured data into actionable insights, while embedded AI smartly recognizes people, content, and context.
This provides a powerful "total" workforce comprising digital workers and human talent—without the friction and cost of juggling multiple, disparate point solutions. Its open architecture results in lower total cost of ownership (TCO), reduced manual work and errors, more productive workforce, high levels of customer engagement and customized transformation to suit unique business capabilities.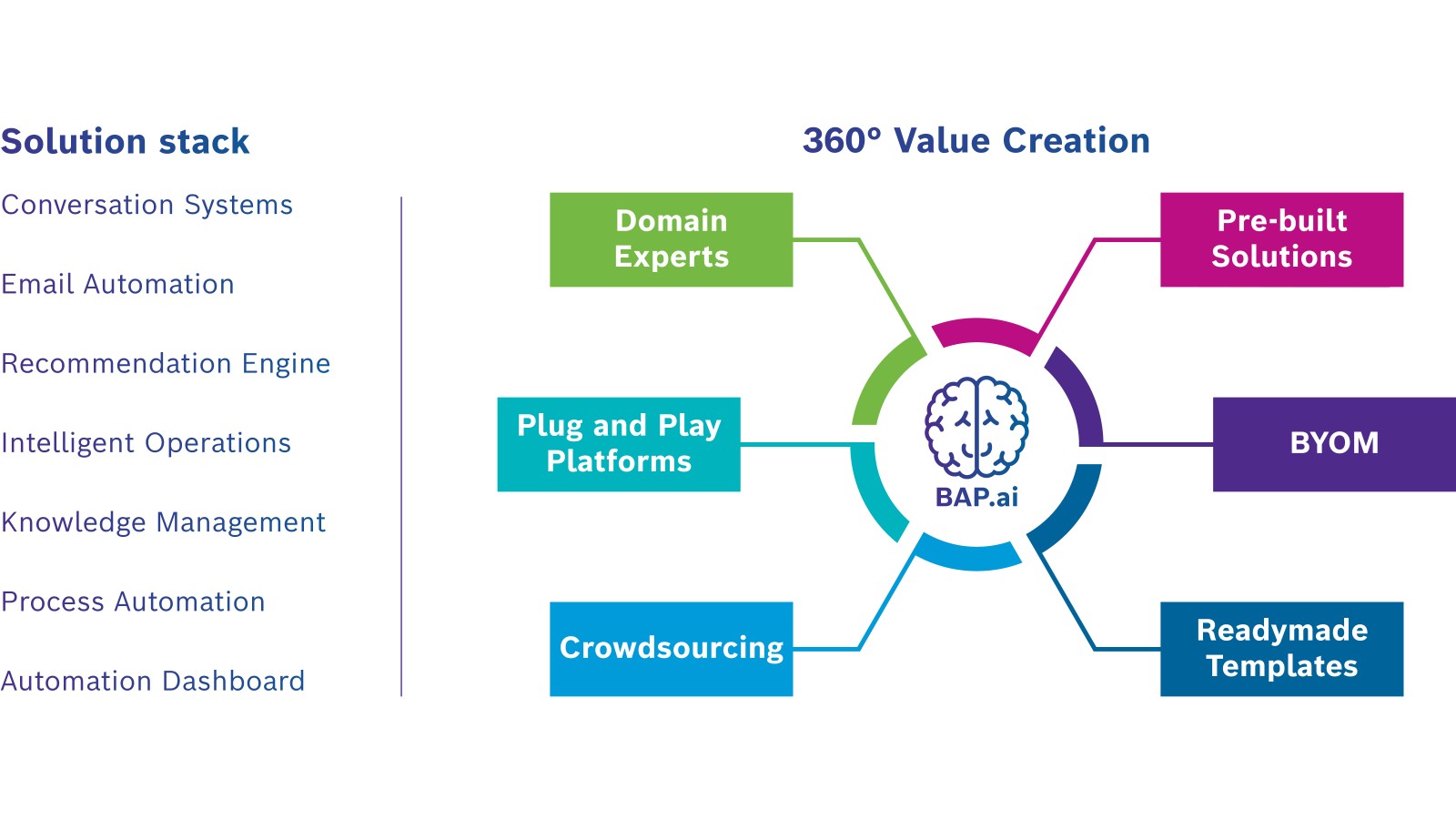 Simplified Customer Experience through Creation of Reliable, Credible and Mature Automation Solutions
E2E Transformation Digitize, Harmonize, Automate
Bring Agility Reduced Turnaround Time
Ease of compliance and quality Coverage, Consistency
Enable scale High Availability
Delivering Business Value
Get in touch
We look forward to your inquiry.
Telephone
Fax