Fueling the next generation of innovation with Bosch DNA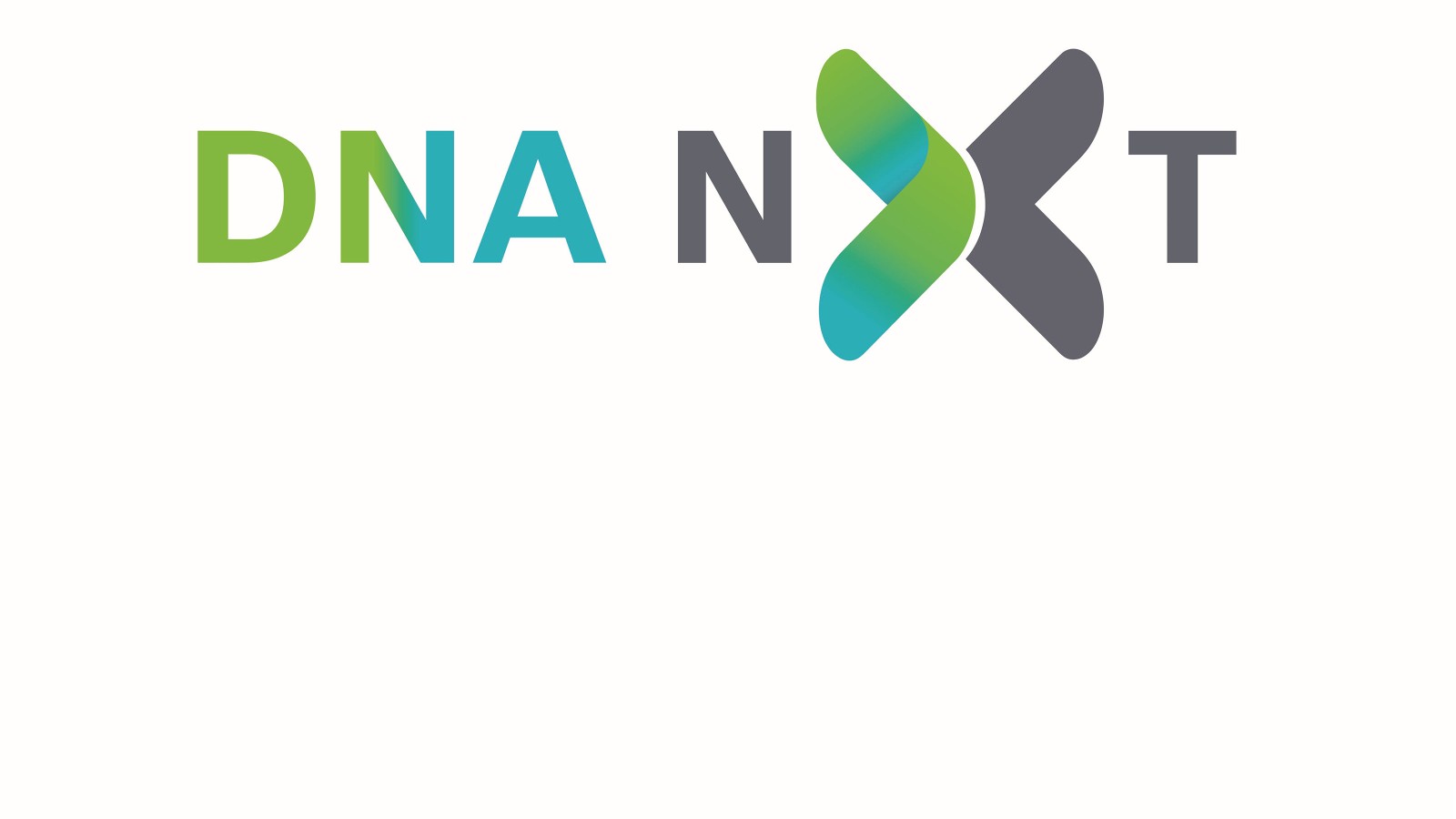 13 startups shortlisted for the fifth edition of Bosch DNA Nxt startup alliance program
Focus on emerging technologies to disrupt and shape sustainable development
Accelerate Make in India and Digital India initiatives
Bengaluru, India: Bosch India's flagship startup alliance program Bosch DNA (Discover, Nurture, Align) Nxt announces the launch of its fifth cohort with 13 startups selected to join the 16 weeks program. These startups have been identified to disrupt and innovate solutions in e-mobility, automation, IoT, data analytics among others.
Bosch DNA Nxt startup alliance program provides a platform for innovative tech startups to co-create solutions or explore joint go-to-market opportunities. This year's program focuses on nurturing emerging tech startups with the potential to disrupt and shape sustainable development. 13 startups were shortlisted from over 600 startups from across various cities including Bengaluru, Delhi, Pune among others who applied for the Bosch DNA Nxt program. "Innovation is the core of Bosch DNA and our statement 'Invented for Life' is a testimony of it. Bosch's expertise in the hardware and software ecosystem combined with creativity of the startups can disrupt existing models and accelerate innovation across emerging technology domains. This is aligned with India's vision of an Atmanirbhar Bharat and the Digital India program. Through the DNA startup ecosystem, we are strengthening our innovative power. Over 70 startups have graduated from the Bosch DNA Nxt startup alliance program and are enterprise ready with a well defined business model and robust solutions, as we launch our fifth phase of cohort today," said Mr. Soumitra Bhattacharya, Managing Director of Bosch Limited and President of Bosch Group in India.
The cohort has a mix of diverse startups ranging from mid stage to scale-up startups, some with industry experience and a few with recent graduates from institutes like IITs, IIMs. "India is growing in importance as a worldwide innovation hub. We at Bosch in India firmly believe in co-creating with the innovation ecosystem to solve challenging problem statements with a combination of deep technology know-how and market feasible application. The last four cohorts are a testimony for the same. We are launching our fifth cohort inviting those who dare to take on most contemporary challenges in the fields of next generation mobility, sustainability, connected living, automation, AIoT. We as an engineering, technology powerhouse with a worldwide reach would impact deserving startups with timely impulse in both technology and market access." said Mr. Dattatri Salagame, Managing Director and President, RBEI.
As part of the DNA Nxt startup alliance program, the new cohort will get access to technology mentorship from thought leaders, and experts at Bosch along with access to leverage Bosch's technologies, platforms and networks. The startups will also tap into Bosch's customers, and partners for creating proof of concepts or to collaborate for a joint solution development. High potential proof of concepts will also recieve funding for developing the prototype. At the end of the program, all the startups will have an opportunity to showcase their innovative solutions at a Demo Day to Bosch, potential investors,customers and various stakeholders in the startup ecosystem. "Software led innovations are going to be crucial in our transformation towards an AIoT company. A key aspect of our innovation strategy is partnering with the start-up ecosystem through the DNA Nxt program. We value an agile and flexible startup culture which can be engineered using build, learn and measure techniques. We are excited and looking forward to unlock this potential" said Mr. Vadiraj Krishnamurthy, CTO and Vice President, Technology and Innovation, RBEI.
With the launch of the cohort, the startups will step into the Nuture and Align phase of the DNA (Discover, Nurture, Align) program where they will work closely with Bosch business units on mutual interest use-cases with the main focus to either co-create the solution, or explore the opportunity to go-to-market through potential engagement models. This helps the startups to focus on agility,fulfill non-core adjacencies for Bosch business and explore strategic investments by Bosch.
The 13 startups shortlisted for the fifth cohort are Trackimo, Quarkifi, Light Information Systems, senseforth ai, Orbo.ai, Engine CAL, Connected Things, Xplorazi, Resonating Minds, Neuronics, Devnagri, Syook and SenseIO.
Contact for person for press inquiries:
About RBEI: Robert Bosch Engineering and Business Solutions is a 100% owned subsidiary of Robert Bosch GmbH, one of the world's leading global supplier of technology and services, offering end-to-end Engineering, IT and Business Solutions. With over 20,500 associates, it's the largest software development center of Bosch, outside Germany, indicating that it's the Technology Powerhouse of Bosch in India with a global footprint and presence in US, Europe and the Asia Pacific region. With our unique ability to offer end-to-end solutions that connect sensors, software, and services, we enable businesses to move from the traditional to digital or improve businesses by introducing a digital element in their products and processes.
About Bosch in India: In India, Bosch is a leading supplier of technology and services in the areas of Mobility Solutions, Industrial Technology, Consumer Goods, and Energy and Building Technology. Additionally, Bosch has in India the largest development center outside Germany, for end to end engineering and technology solutions. The Bosch Group operates in India through fifteen companies, viz, Bosch Limited, Bosch Chassis Systems India Private Limited, Bosch Rexroth (India) Private Limited, Robert Bosch Engineering and Business Solutions Private Limited, Bosch Automotive Electronics India Private Limited, Bosch Electrical Drives India Private Limited, BSH Home Appliances Private Limited, ETAS Automotive India Private Limited, Robert Bosch Automotive Steering Private Limited, Automobility Services and Solutions Private Limited, Newtech Filter India Private Limited, Mivin Engg. Technologies Private Limited, Robert Bosch India Manufacturing and Technology Private Limited, PreBo Automotive Private Limited and Precision Seals. In India, Bosch set-up its manufacturing operation in 1951, which has grown over the years to include 16 manufacturing sites, and seven development and application centers. Bosch Group in India employs over 31,530 associates and generated consolidated revenue of about ₨.17,354 crores* (2.05 billion euros) in 2020 of which ₨. 10,942 crores* (1.29 billion euros) from third party. The Bosch Group in India has close to 15,650 research and development associates.
In India, Bosch Limited is the flagship company of the Bosch Group. It earned revenue of over ₨. 8,386 crores (0.99 billion euros) in 2020. Additional information can be accessed at www.bosch.in
The Bosch Group is a leading global supplier of technology and services. It employs roughly 395,000 associates worldwide (as of December 31, 2020). The company generated sales of 71.5 billion euros in 2020. Its operations are divided into four business sectors: Mobility Solutions, Industrial Technology, Consumer Goods, and Energy and Building Technology. As a leading IoT provider, Bosch offers innovative solutions for smart homes, Industry 4.0, and connected mobility. Bosch is pursuing a vision of mobility that is sustainable, safe, and exciting. It uses its expertise in sensor technology, software, and services, as well as its own IoT cloud, to offer its customers connected, cross-domain solutions from a single source. The Bosch Group's strategic objective is to facilitate connected living with products and solutions that either contain artificial intelligence (AI) or have been developed or manufactured with its help. Bosch improves quality of life worldwide with products and services that are innovative and spark enthusiasm. In short, Bosch creates technology that is "Invented for life." The Bosch Group comprises Robert Bosch GmbH and its roughly 440 subsidiary and regional companies in some 60 countries. Including sales and service partners, Bosch's global manufacturing, engineering, and sales network covers nearly every country in the world. With its more than 400 locations worldwide, the Bosch Group has been carbon neutral since the first quarter of 2020. The basis for the company's future growth is its innovative strength. At 129 locations across the globe, Bosch employs some 73,000 associates in research and development, of which nearly 34,000 are software engineers.
The company was set up in Stuttgart in 1886 by Robert Bosch (1861–1942) as "Workshop for Precision Mechanics and Electrical Engineering." The special ownership structure of Robert Bosch GmbH guarantees the entrepreneurial freedom of the Bosch Group, making it possible for the company to plan over the long term and to undertake significant upfront investments in the safeguarding of its future. Ninety-four percent of the share capital of Robert Bosch GmbH is held by Robert Bosch Stiftung GmbH, a charitable foundation. The remaining shares are held by Robert Bosch GmbH and by a corporation owned by the Bosch family. The majority of voting rights are held by Robert Bosch Industrietreuhand KG, an industrial trust. The entrepreneurial ownership functions are carried out by the trust.
Additional information is available online at Additional information is available online at www.bosch.com,