Edge computing brings intelligence to the edge of the network. It is a distributed computing paradigm where both data and processing power are pushed close to the source of information. This allows collecting and analyzing data in real-time to make instant, local decisions.
While edge computing requires ultra-low latency data transfers, it also brings the opportunity to create powerful experiences with help of machine learning and artificial intelligence.
At Bosch, we offer a host of product engineering services including Edge AI services to suit any device's computational and analytical needs.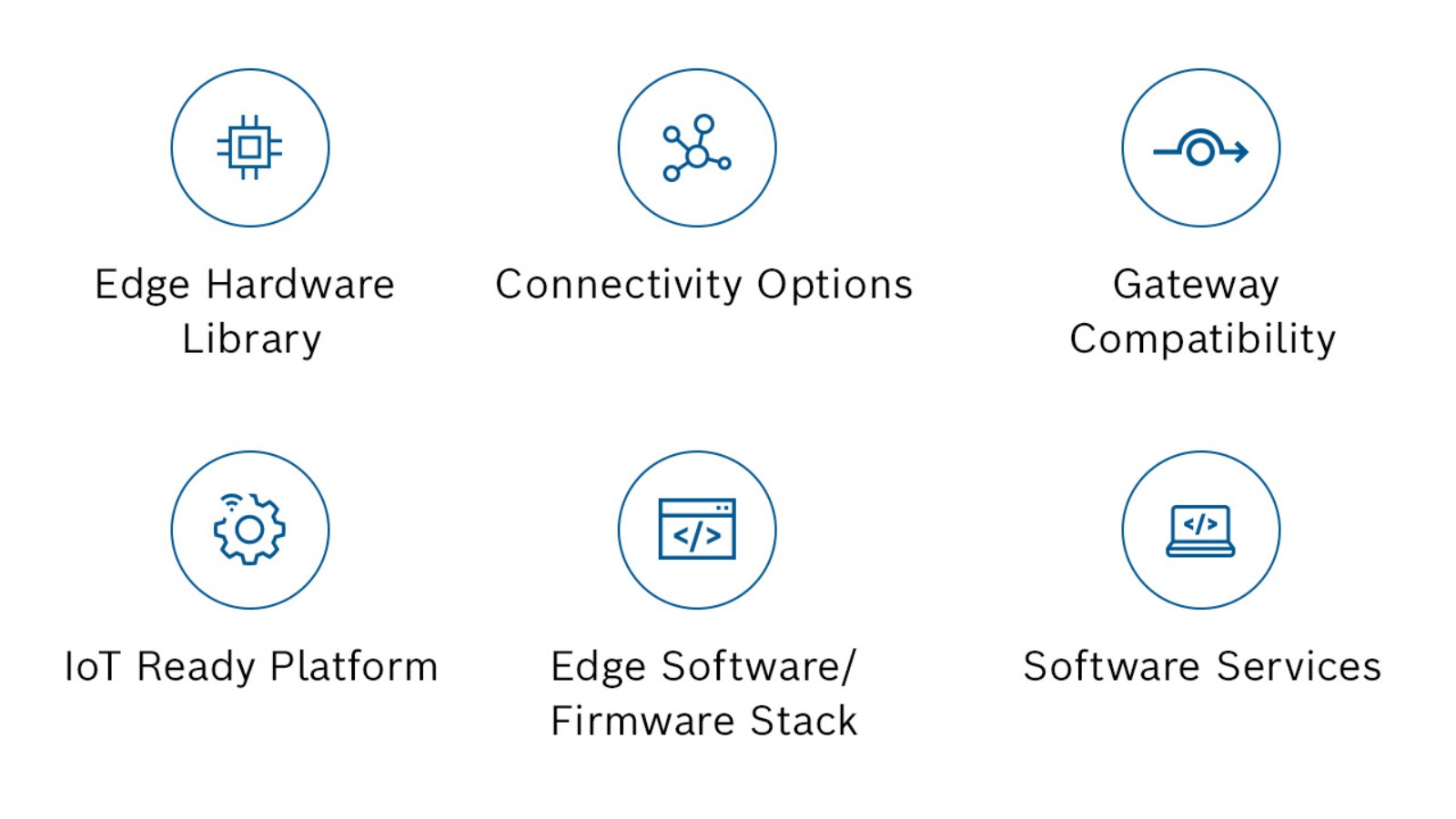 Enhanced speed, wider reach - Edge computing is independent of data centers or network bandwidth, enabling AI models running in locations where access is limited.

Easy to scale - Process large volumes of data faster and at low cost.

Better real-time analytics - Eliminates data latency and provides up-to-date insights. Routine tasks as data preprocessing, machine learning, and analytics are automated.

Enhanced information security - In this network-agonistic solution, data is securely encrypted from sensors to servers. Data protection regulations are met.

Reduced carbon footprint - Edge AI minimizes the need for data to travel long distances, thus reducing greenhouse gas emissions.
At Bosch, we make Edge reachable and user-agnostic with AI.