End-to-end quality assurance for superior user experience
The IoT and connected products space is inherently complex due to the number of technologies and teams involved, and their ability to work in sync. Common issues include poor user experience, unreliable product quality, delays in feature releases across multiple devices, and security threats. Given these issues, 75% of enterprises plan to implement end-to-end IoT solution testing by 2023.
The Bosch IoT V&V Centre is an independent digital quality assurance provider specializing in superior user experience through Enterprise Automation, Multi-experience Capabilities, Integrated Cybersecurity, and Speed through Agility.
Our Centre provides end-to-end testing frameworks (from mobile to end device), agile and continuous testing capabilities, environment-driven simulations, dedicated test labs, multi-experience capabilities (like voice integration, UX and WCAG testing), performance engineering capabilities, and cybersecurity best practices.
The V&V Centre ensures our global customers can benefit from process centralization and in-house knowledge management, end-to-end technological capabilities, and easy-to-deliver scalability.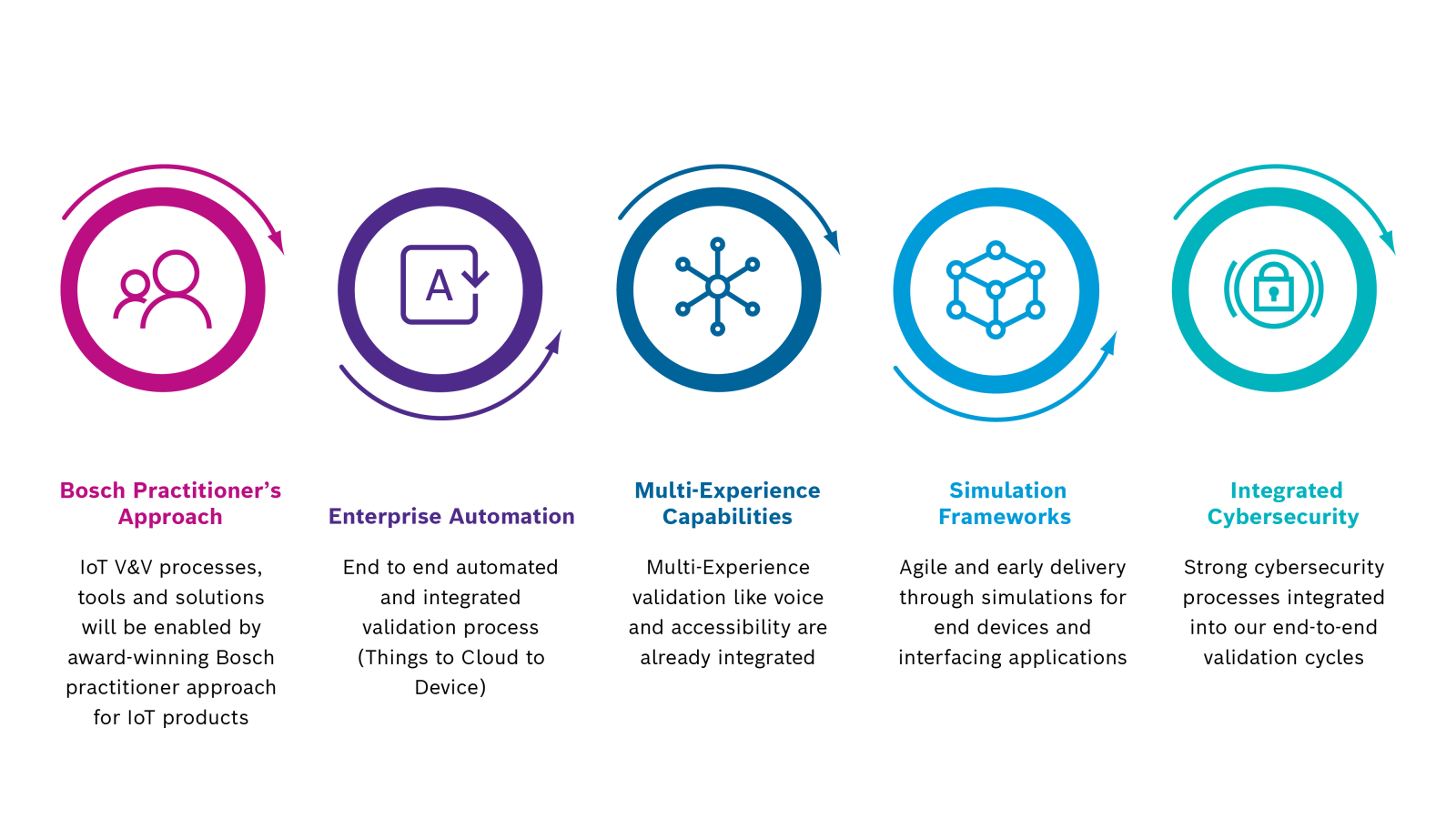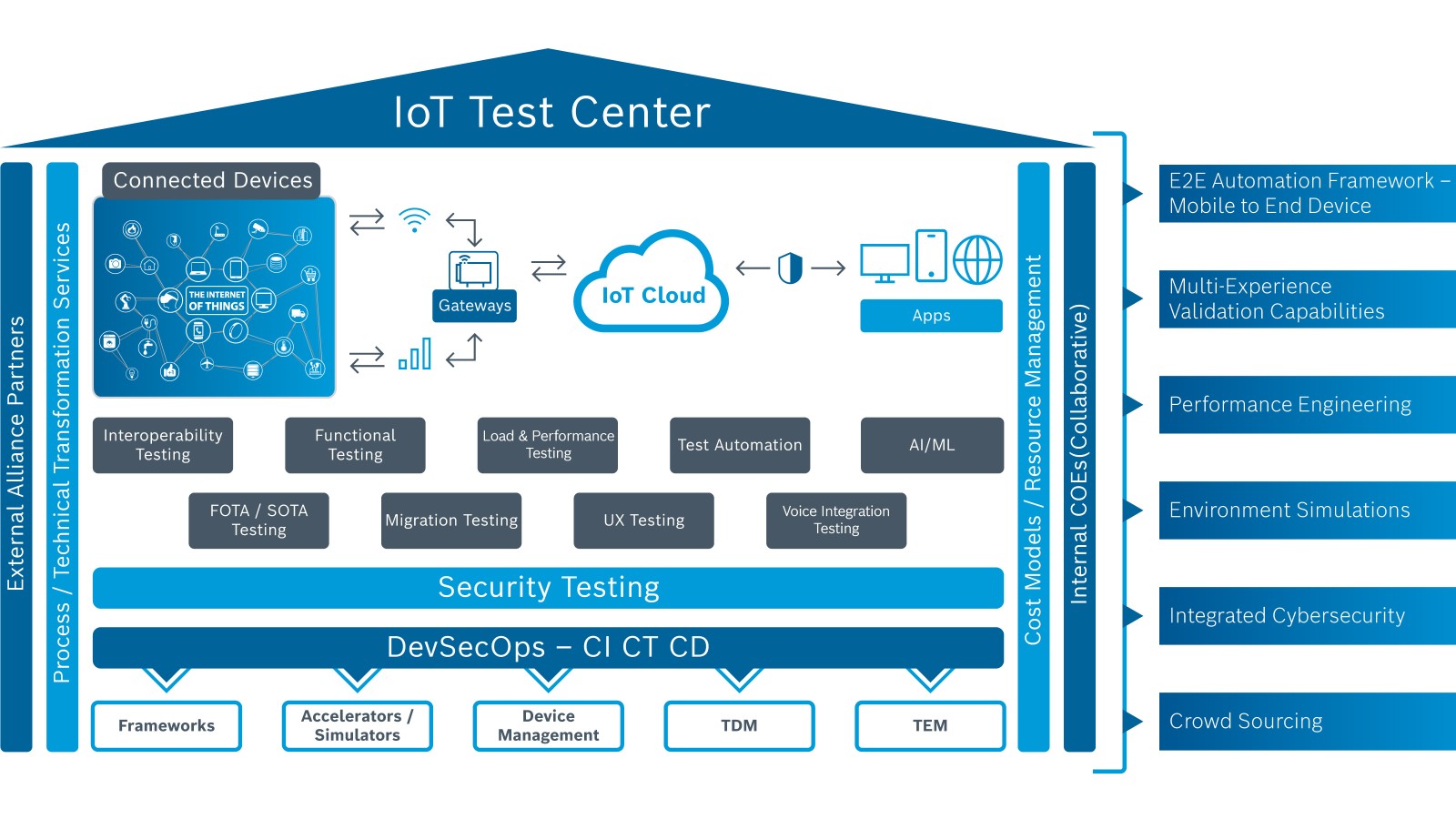 Solution Enablers & Benefits