Modular and Pre-configured Industry 4.0 Solution
Modern manufacturing balances a broad range of functionalities encompassing production, quality, and maintenance, to enable intelligent workforce allocation, real-time KPI visualization, response time reduction, and so on.
Bosch Indus 4.0 is a scalable, modular, and bundled solution that addresses the entire spectrum of Industry 4.0 stack with pre-configured apps. The application features span across connectivity, production visualization, quality, and energy analytics. With the ability to support both cloud and on-premise deployment, Indus4.0 has the ability cater to the diverse needs of the customers.
Bosch Indus 4.0 Solution Specifics
Indus 4.0 suite comprises a robust connectivity layer and a modular Industry 4.0 applications layer.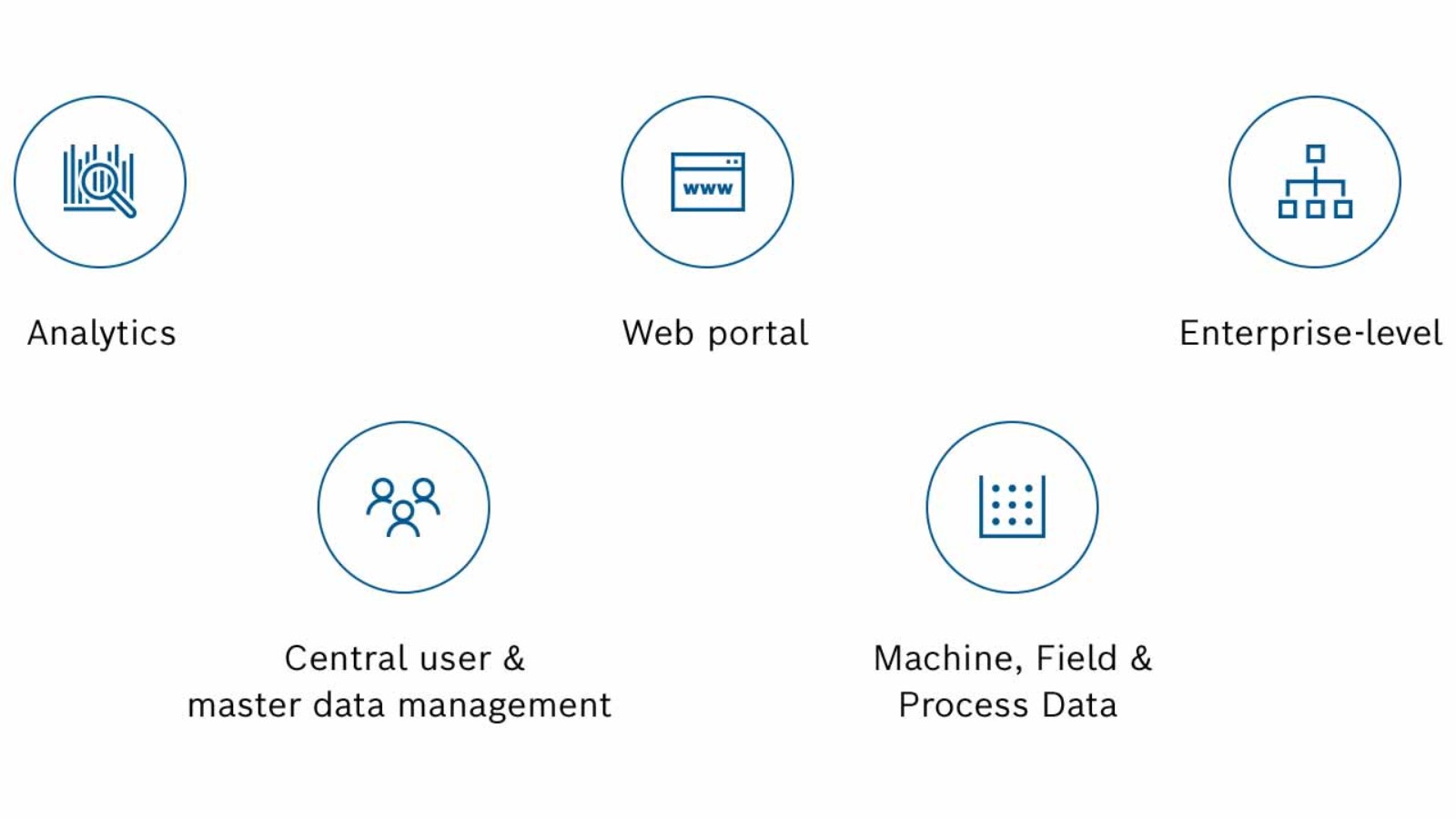 Real-time data acquisition

Faster ROI

Distributed Intelligence

People as key players

Rapid integration, configuration, and deployment

Digital life cycle management

Virtual real-time representation

Secure value-creation network

Open standards
Bosch Indus 4.0 delivering business value in client deployments