Microsoft Dynamics 365 ERP
Transforming business through data-driven decision making
Large enterprises need ERP solutions that cater to corporates while simultaneously meeting their subsidiary offices' unique and localized requirements and enabling their integration with the parent. On the other hand, mid-sized corporations require vertical-focused, cost-effective, and agile ERP solutions that allow quick kickstart and fast returns along with the ability to achieve improved operational efficiencies.
Microsoft Dynamics 365 ERP offered by Bosch caters to these unique business needs for large and mid-sized enterprises by providing end-to-end customer and business process management solutions. These solutions lower the TCO and ensure higher and quicker ROI, thus enabling customers to use Microsoft Dynamics 365 to maximize their business value while improving their competitiveness.
Bosch Solutions on Microsoft Dynamics 365
Our industry focused solutions help customers realize fast repeatable deployment, provides complete visibility from an early stage during the implementation reducing the risks of scope creep and delay in implementation.
Rapid Deployment Kit for D365FO (D365 RDK)
Bosch created templates (Microsoft Dynamics 365 RDK) - Allows rapid deployment
Fast Deployment using Pre-configured, Per-tested, and fully documented asset library

Reduced cost of implementation with ready to consume components

Early visibility of the deliverables from an early stage resulting in alignment with business expectations from the beginning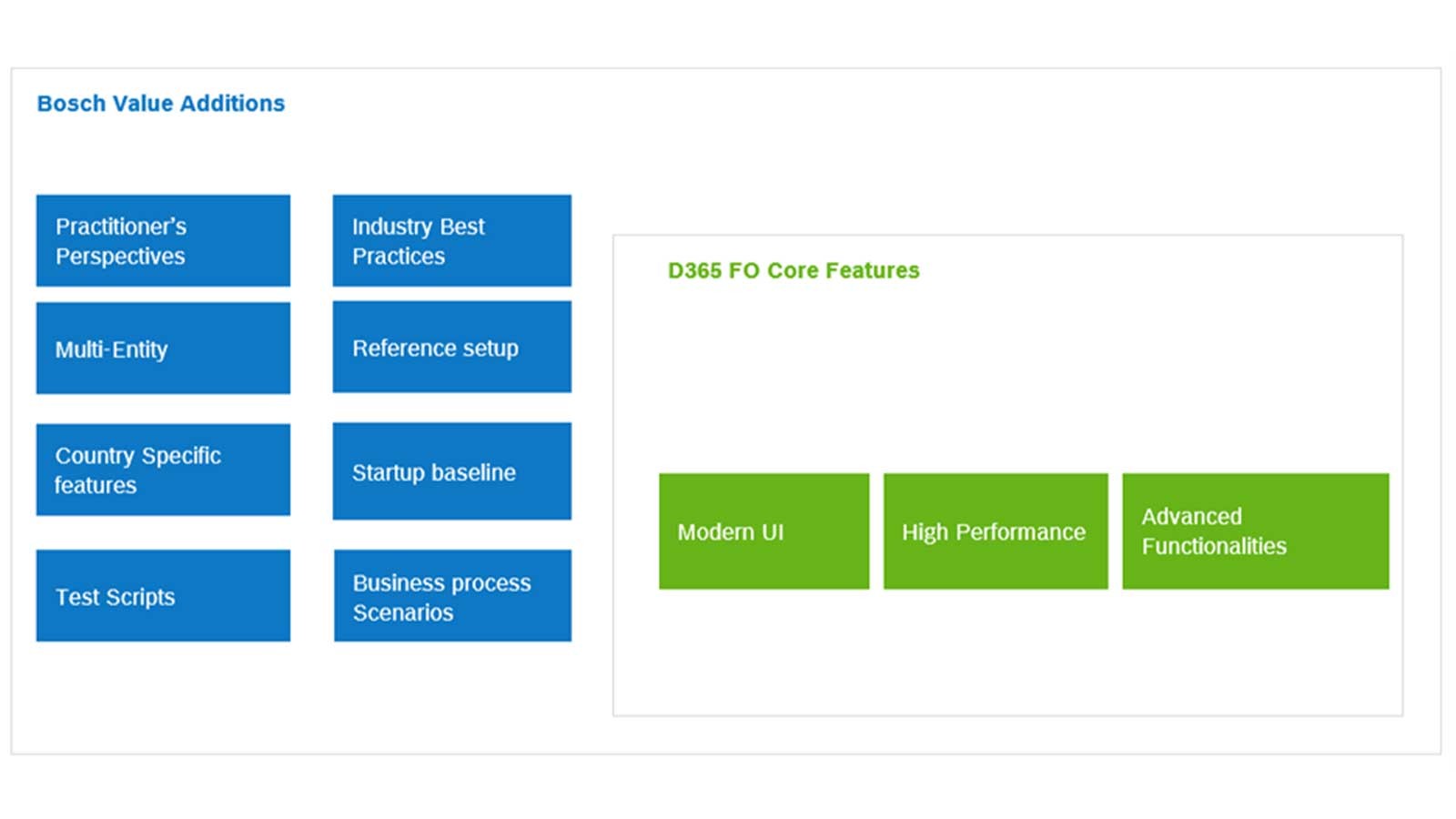 It is a readymade template built on Dynamics 365 (D365) with industry best practices and Bosch value additions
Auto Dealer Business Management (ADBM) Solution
Flexibility to add OEM specific processes on the pre-built template
Complete dealer business process in a single solution

Cloud hosted for fast rollout to large dealer network

Supports multi country deployments

Built with our deep automotive domain knowledge
Built on D365 FO, ADBM caters to the end-to-end needs of all types of automobile dealerships and service chains (both passenger & commercial vehicles). Further, ADBM is integrated into the existing Smart Yard Management solution from Bosch to manage large-scale yards storing automobiles. It uses a custom-built Mobile app hosted on azure to extend the usability of the D365 FO-based solution.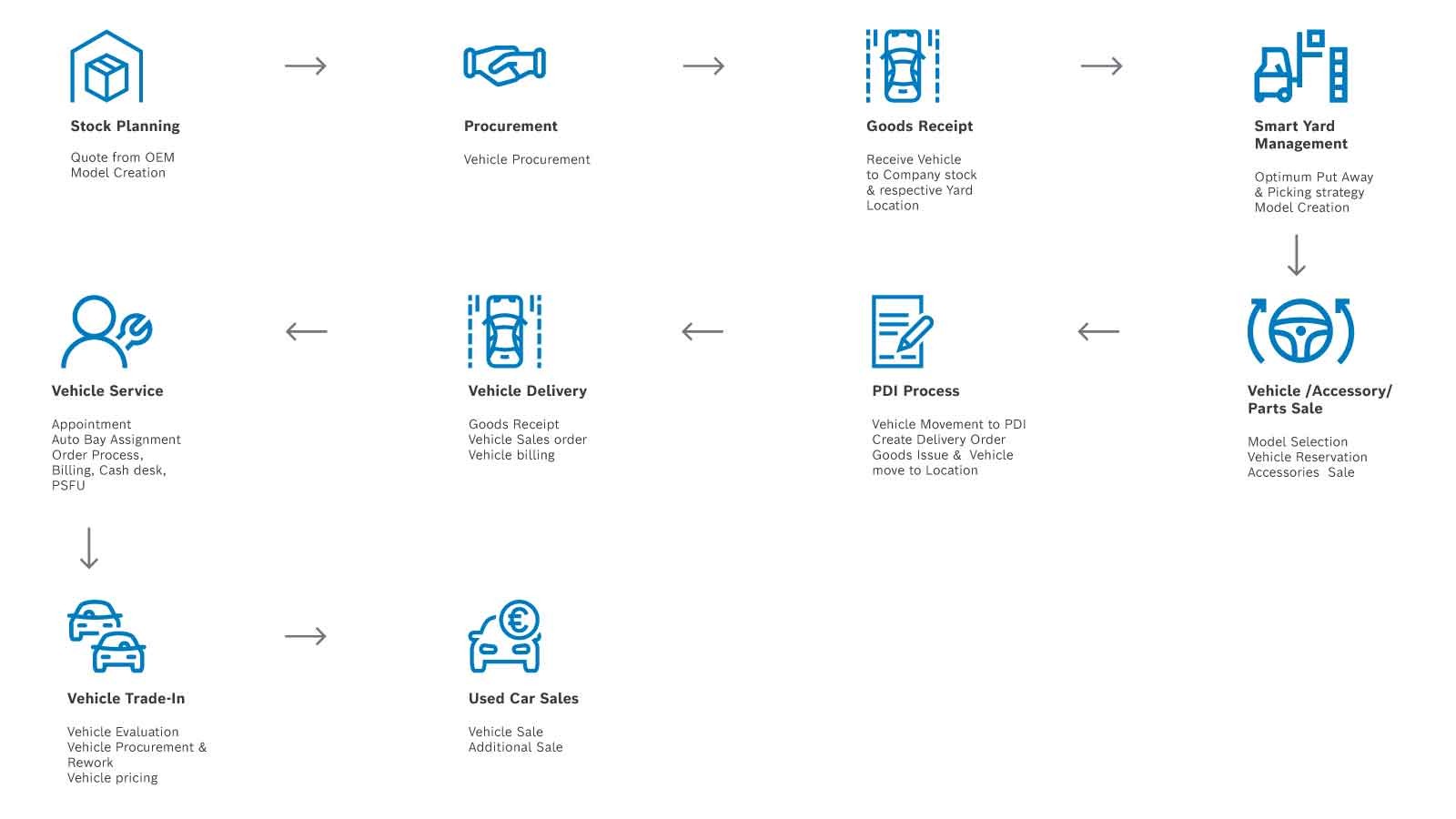 Bosch Advantage
Bosch brings a practitioner's approach to Microsoft Dynamics 365, having over two decades of global delivery excellence experience in multiple domains. With a continuous focus on innovation, prudent investments in new-age technologies, combined with a strong partner network, we deliver superior value to our customers.