Enabling Sustainability with Bosch DEEPSights
Sustainability is one of the central preoccupations of businesses today as rising CO2 emissions and climate change disrupt economies and societies everywhere. Expert recommendations to tackle this grave issue include strong and sustained reductions in carbon dioxide (CO2) emissions and other greenhouse gasses, to make air quality better and stabilize global temperatures in 20 to 30 years.
Every responsible business across the industry is making sincere efforts to achieve carbon neutrality as part of serious and effective sustainability measures. Bosch, a leading global supplier of technology and services, has been relentlessly doing its bit to be carbon neutral. Businesses are also increasingly cognizant of the fact that technology solutions can play a pivotal role in the journey towards sustainability. Bosch DEEPSights is one such solution, the successful result of a deep commitment to achieving energy efficiency and decarbonization goals.
DEEPSights is an AI-powered energy analytics solution that provides a full-stack digitalization platform to help customers improve energy efficiency, reduce their carbon footprint, and optimize their utility consumption (energy, industrial gases, water). DEEPSights offers real-time monitoring and reporting of energy and utility consumption, ready-to-deploy analytics models to realize ROIs in an accelerated manner, as well as multiple resource connectivity – a holistic suite that enables businesses to get a bird's eye view of their energy consumption. The real-time asset health and condition monitoring feature also enables businesses to optimize their asset use, maintenance, and overall efficiency.
Bosch's long-standing strength in its ability to deliver customer excellence is the practitioner approach, which allows us to gain insider insights into customers' needs and pain points. In line with the practitioner approach, DEEPSights has been effectively deployed across multiple Bosch plants. DEEPSights has already demonstrated its efficacy in achieving substantial energy efficiency and savings. An instance of this is the Bidadi Plant (Phase II), which is located some 35 kilometers from Bengaluru, where DEEPSights has helped fetch a total energy savings of 15% for the plant, resulting in the plant being recognized for sustainability.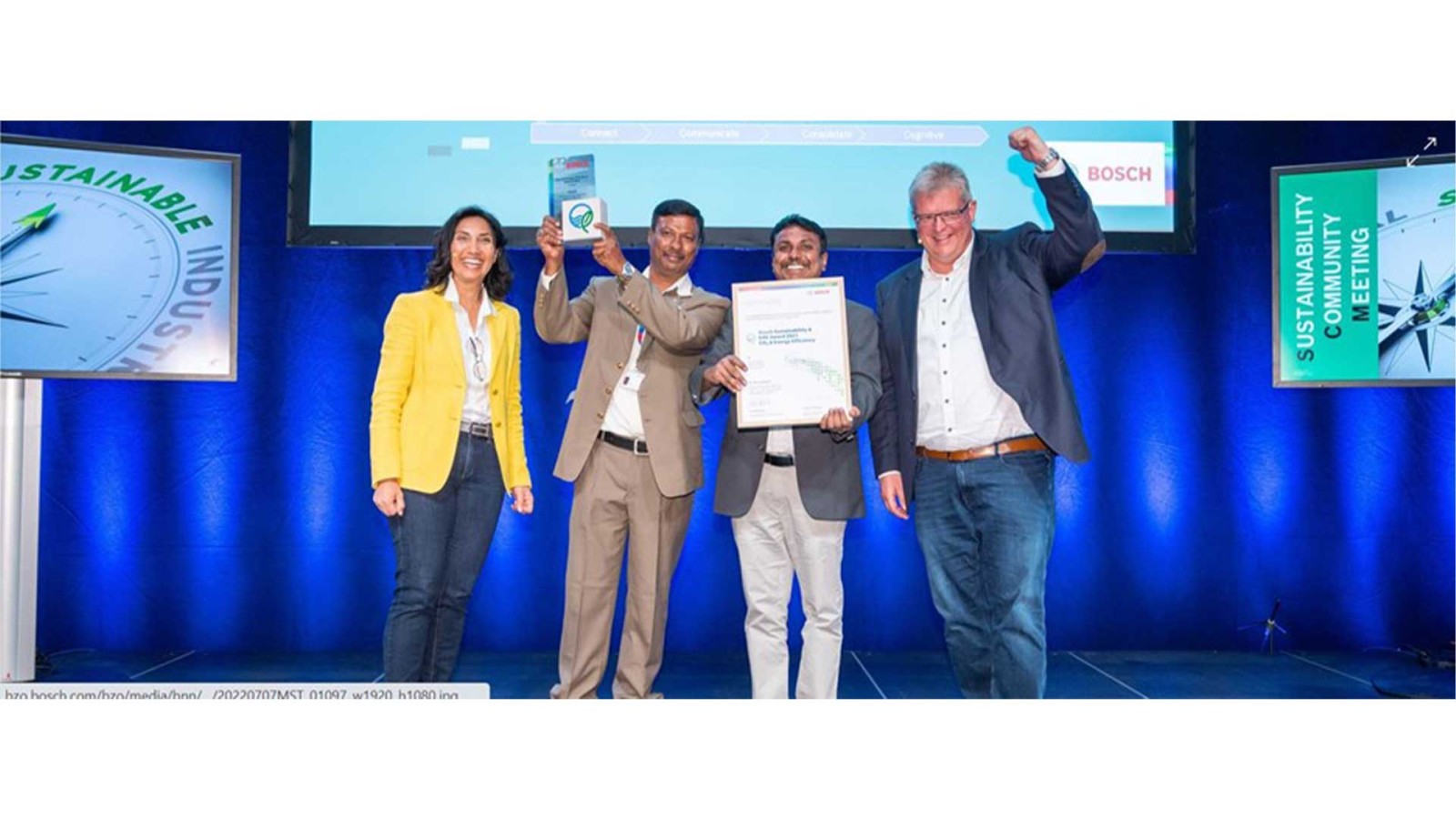 The associates behind this remarkable solution deserve a special mention - Sreekanta Aradhya, Srinivasan R S, Sameer Sahay, Abhay Rao, and Amar Desai.
DEEPSights has been deployed across more than 20 locations in five different countries, including all Bosch locations, connecting over 3000 machines and accomplishing a staggering annual energy savings of 9500+ MWh. It has also been given the ISO 500001:2018 certification by TUV Sud for energy management. Other use cases include smart HVAC to reduce energy consumption by 16%, solar forecasting, and AI-enabled idle energy optimization.
DEEPSights is a reflection of the unwavering commitment of Bosch to improve global sustainability through energy efficiency and decarbonization. Get in touch to find out more about this solution and how we can help you improve your business through innovative and useful digital solutions.