Bosch Global Software Technologies, Japan helps enterprises accelerate their digital transformation journey. We understand our customer needs and through our technologies and solutions address our customer challenges and help in their business transformation.
Established in the year 2008 in Tokyo, we have worked with several Japanese Automotive, HiTech and other manufacturing companies to support them in their Digital Transformation journey.
Our expertise has widely been recognized in the areas of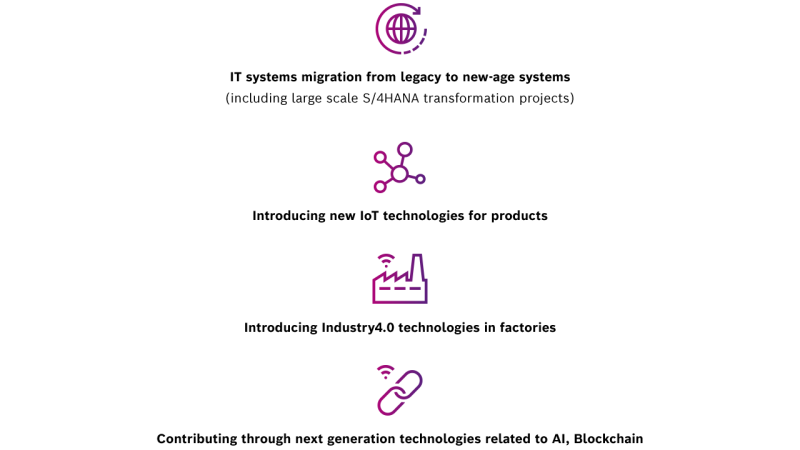 Our expertise as a world class leading manufacturer of B2B and B2C products, and our experience also as a consumer of next generation products and solutions in our factories puts us in a favorable situation to support other manufacturing companies.
We have strong partnerships in the region that has strengthened over the years. With these partnership and alliances, we have been able to extend our market reach, enhance our offerings and bring in industry and technological expertise Today we are one of the most preferred suppliers for our partners and customers in Japan.
We target the below industries in manufacturing domain
A leading manufacturer of trucks and buses, headquartered in Japan