Accelerating the digital transformation of your business enterprise
As businesses continue to evolve digitally, they encounter difficulties integrating their core legacy functionalities with the new-age technologies such as Artificial Intelligence, Augmented Reality, and the Internet of Things. However, as we step into the age of connected products, enterprises will need a backbone of embedded intelligence that can leverage technologies like IoT and blockchain to automate large-scale processes and speed execution times.
SAP S/4HANA is a digital enterprise solution that assists businesses in simplifying complicated legacy systems and quickly developing key business processes. It acts as a digital core for the entire enterprise by integrating the business processes and data from multiple systems in multiple technologies.
Bosch leverages the best of the S/4 HANA platform, SAP best practice guidelines, and Bosch value additions from a practitioner's perspective based on our more than 25 years of extensive SAP implementation experience worldwide for manufacturing companies.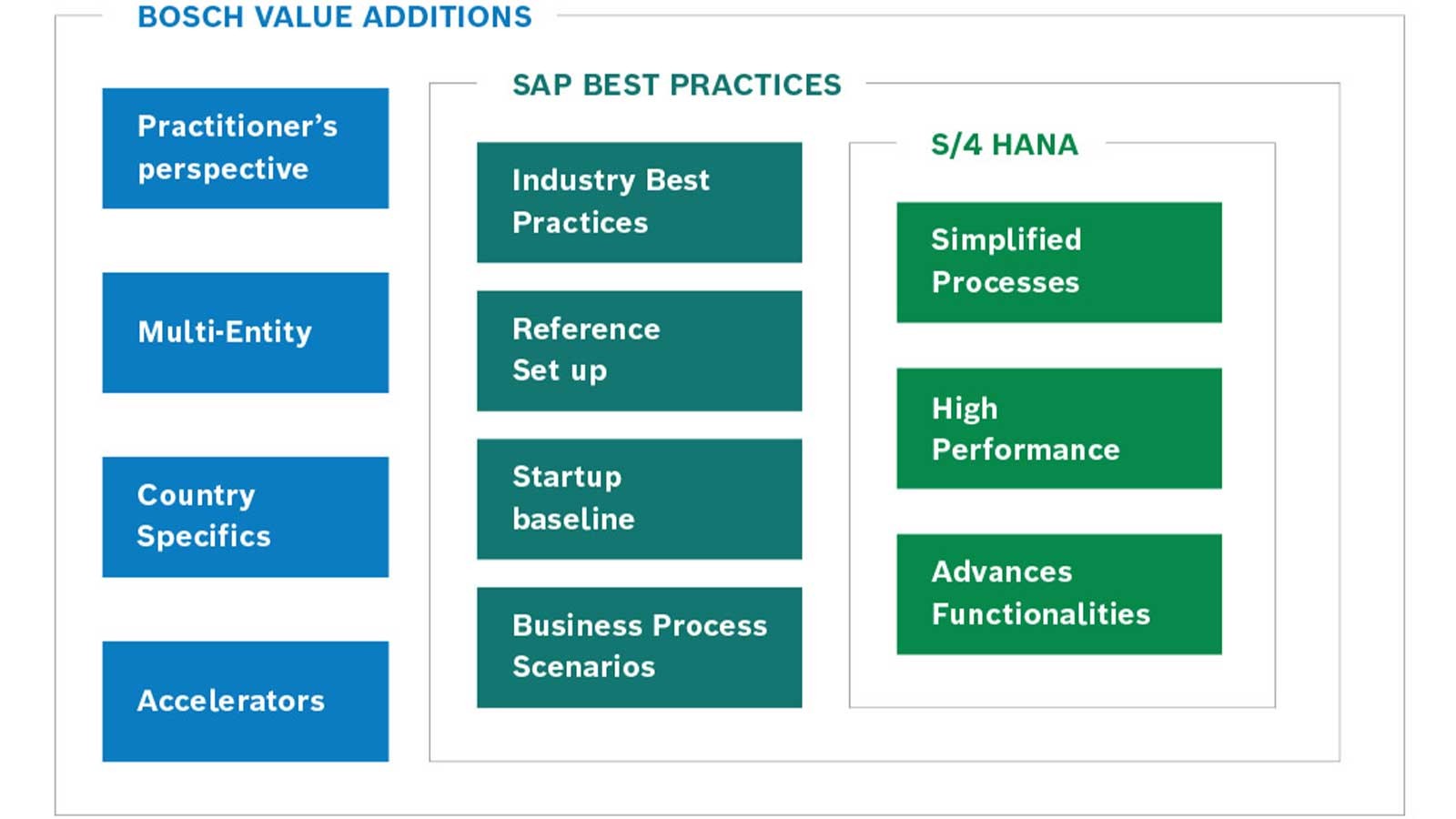 S/4HANA implementation can be time-consuming, complex, and often requires an experienced partner to ensure a timely and error-free implementation. Bosch simplifies and accelerates S/4HANA implementation by offering a manufacturing template on HANA known as MantHANA for new installations (takes around three months) and Bosch Conversion Kit for system conversions across the enterprise.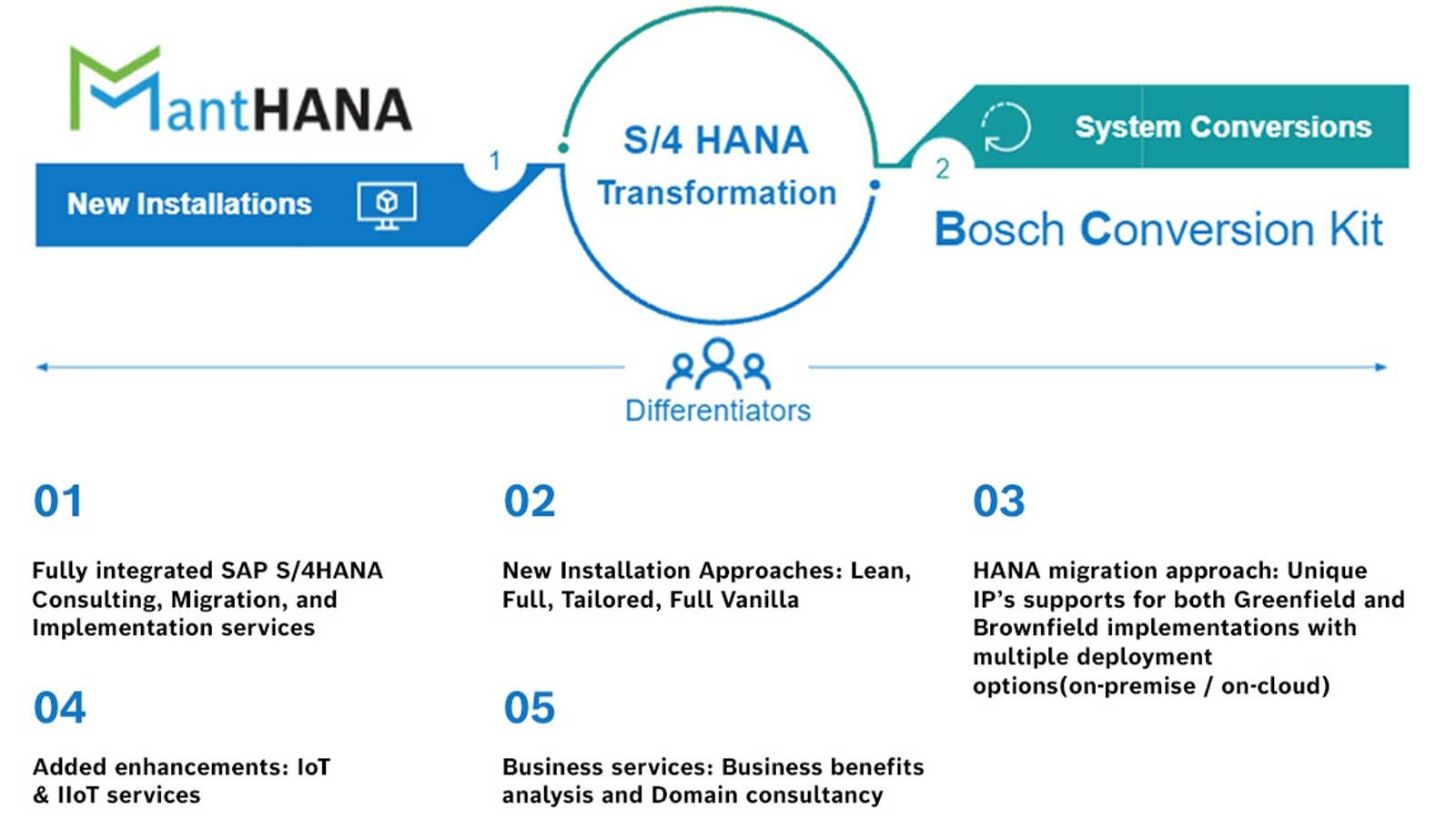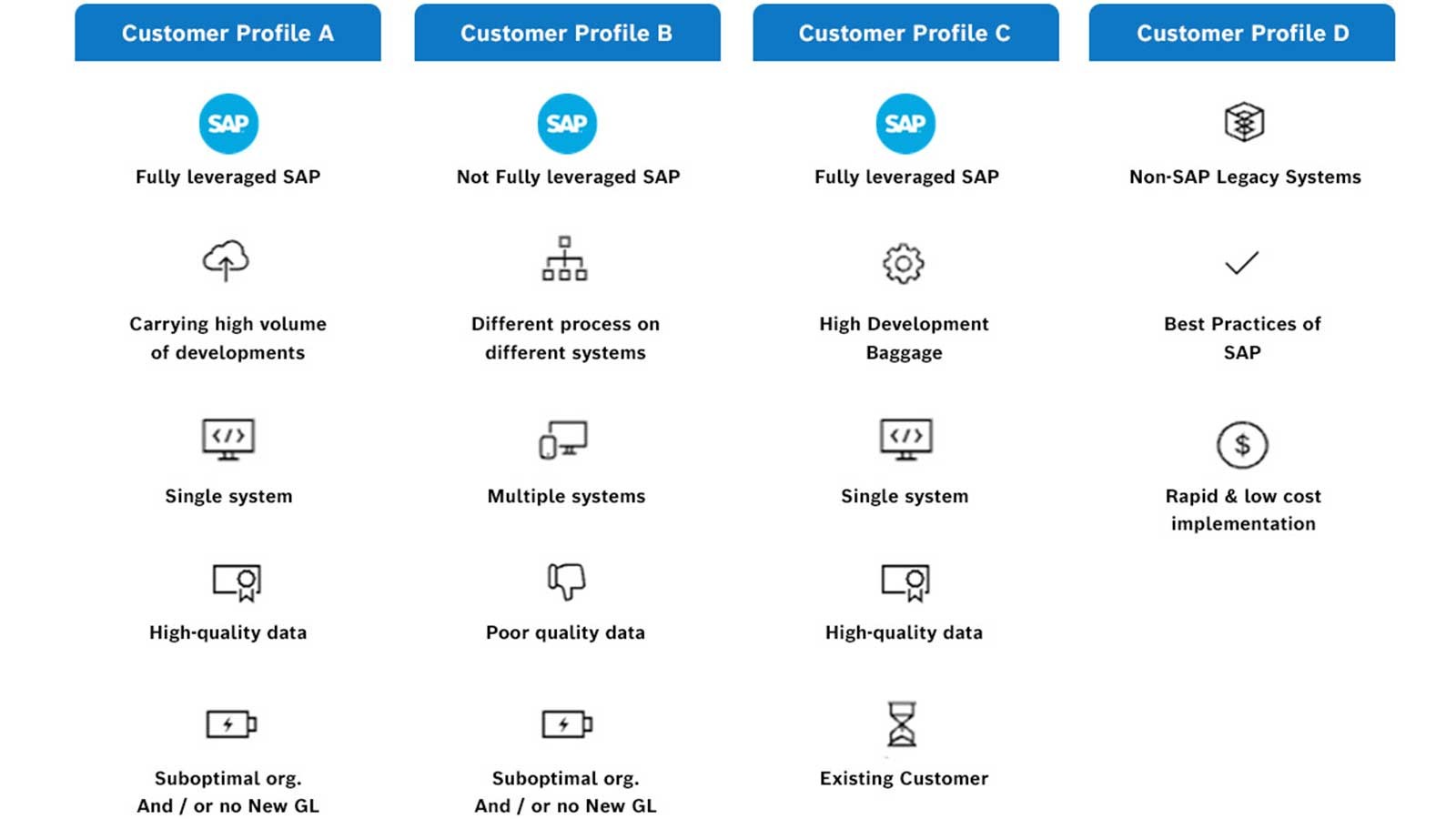 Benefits of S/4HANA implementation