Innovative security solutions for 'Chip-to-Cloud'
The IoT and connected security space is inherently complex and requires embedded cross-domain security expertise, which demands a considerable commitment in terms of resources, funds, technology and time. Bosch's security stack provides end-to-end expertise to help organizations minimize investments in this area, thereby optimizing their return on investment, while safeguarding their brand security standards.
We deliver 'connected security' solutions that help manage and mitigate multiple cybersecurity threats across a wide range of industries, including 'Chip-to-Cloud.' Our security stack caters to the latest trends, such as connected device security, embedded AL/ML security, zero-trust security, crypto-protocol design, and engineering.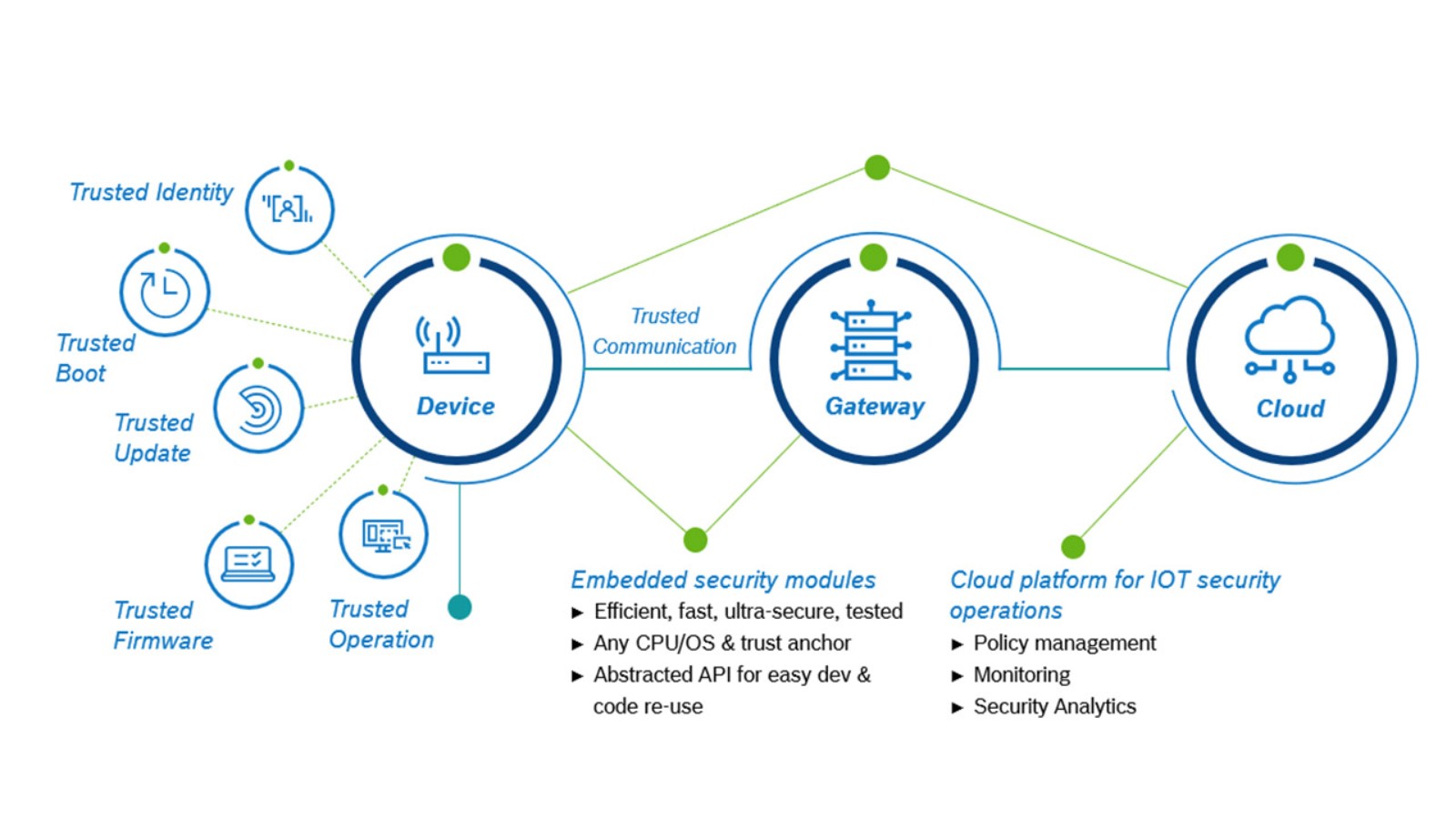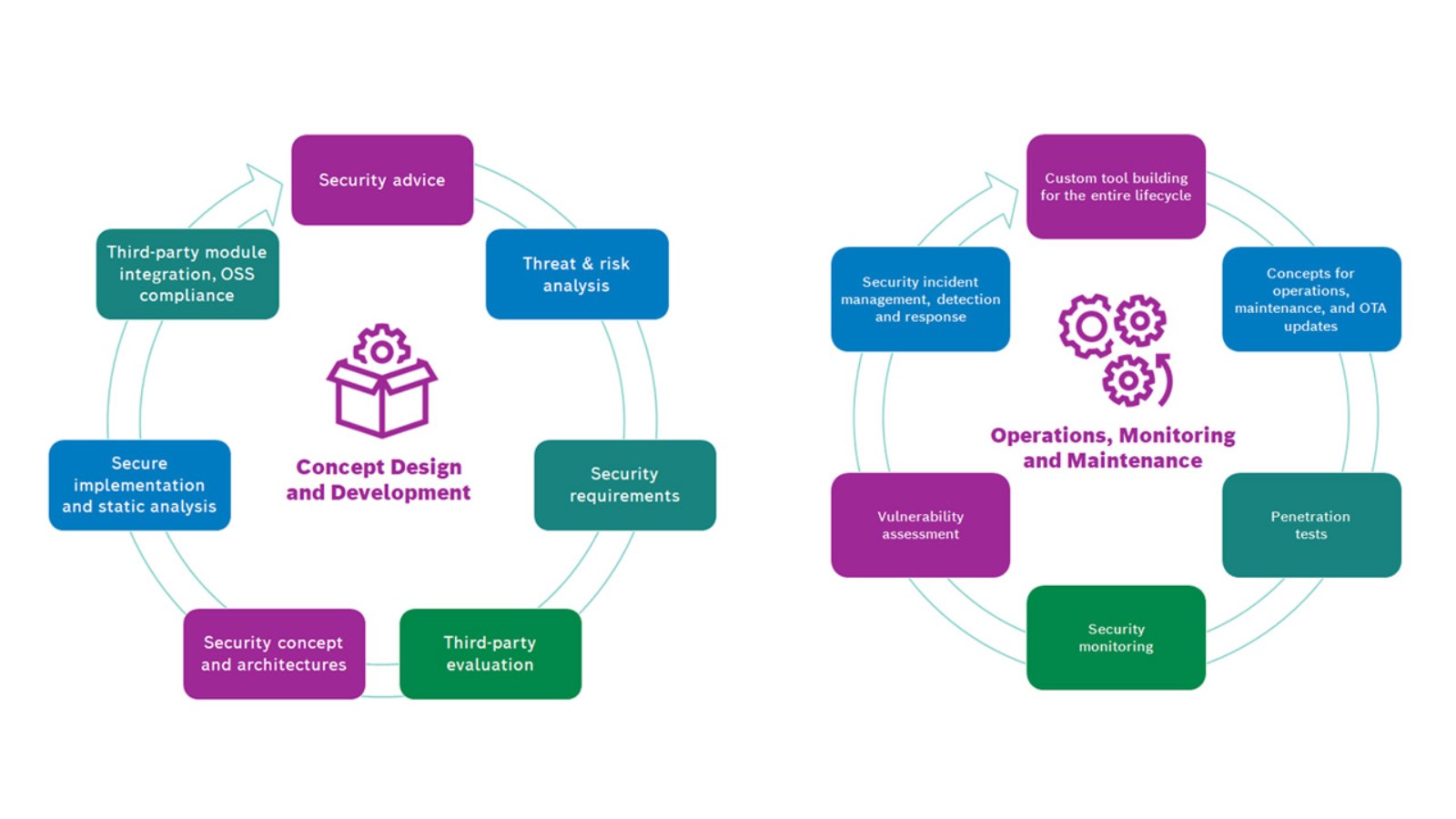 Holistic Security Services
We begin by helping our customers realize their specific requirements by offering a set of services, software components and modules to simplify IoT security for their products.
Our Range of AIoT Security Services