Bosch-managed customized solutions for quality & compliance
The introduction of several major disruptive technologies over the last couple of decades and the race to keep up with the ever-changing requirements of the authorities has left businesses worldwide scrambling for a systematic and automated approach to verification and validation (Automated Validation).
Over the years, increased demand for novel, cost-effective, and high-quality goods has dramatically increased development and testing costs, production lifecycles, and time-to-market. This results in diminished returns on investment and market share. On the other hand, if a business decides to ignore systematic verification and validation testing in the hopes of reducing time-to-market and Automated Validation costs, the outcome is an increase in frequent product recalls, downtime, and maintenance costs, which eventually erodes customer trust in the brand itself.
Bosch, a long-term practitioner and expert in the field of testing, assists enterprises in developing competent, optimized, and cutting-edge verification and validation solutions to stay ahead of the competition. We ensure high-class solutions and services to our customers for an increased ROI across all BUs in the testing domain.
Bosch Automated Validation Offerings
We offer a wide range of Automated Validation consulting, training and coaching as well as management and engineering services.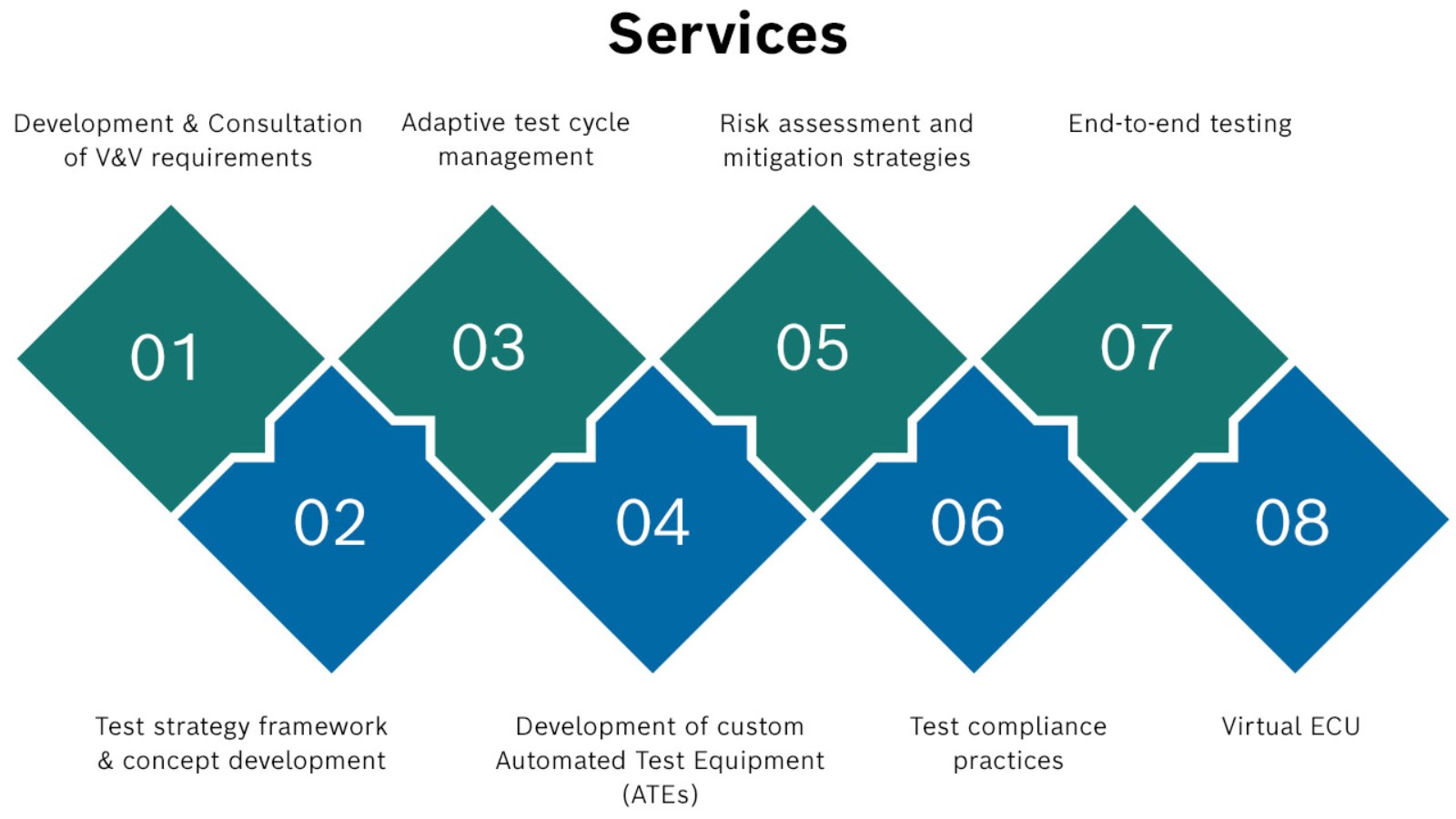 Delivering Business Value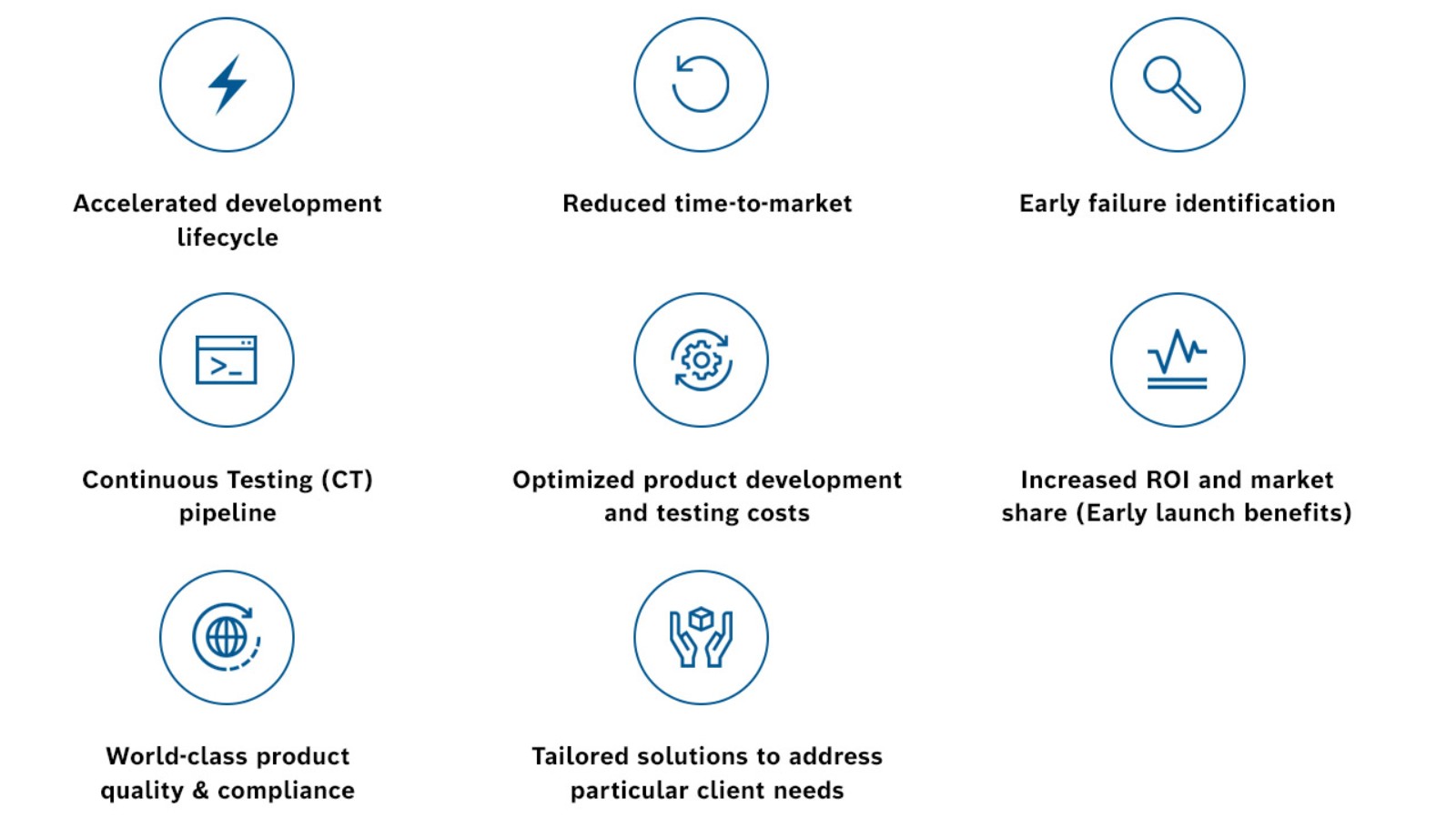 BOSCH's comprehensive list of Automated Validation solutions and services